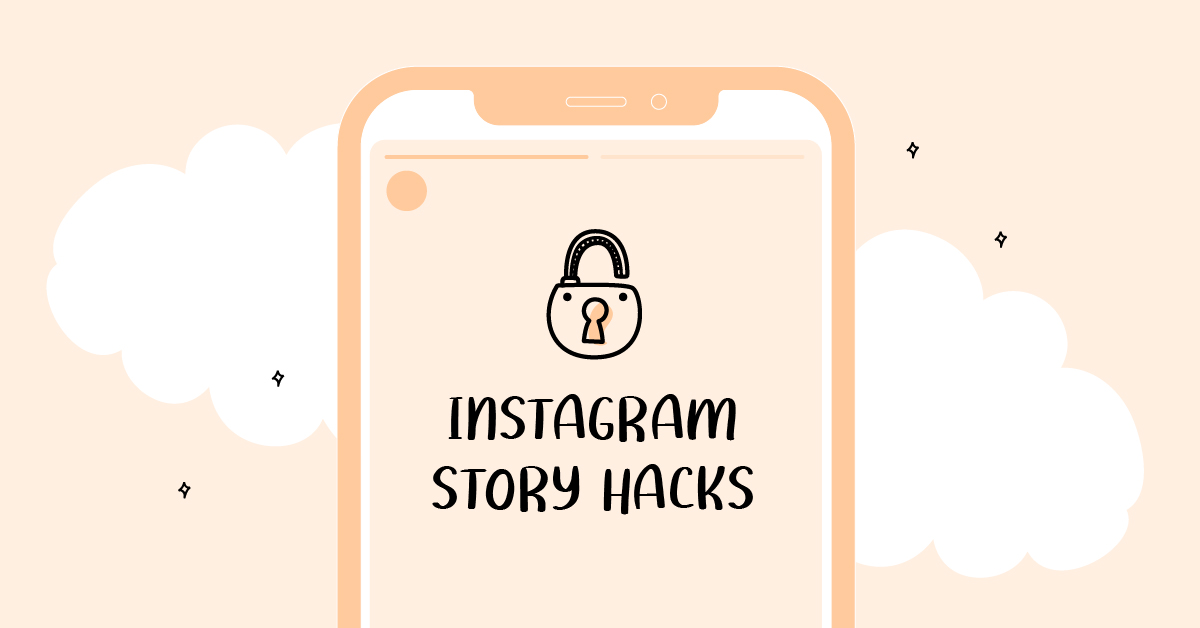 Hey there Instagrammers! Are you looking for story hacks to take your content to the next level? There are so many tips and tricks popping up on how you can get creative when creating an Instagram story.
From filters to stickers, polls to gifs, we've done the digging for you to find the top Instagram story hacks, so you no longer have to trawl through layers of content online.
Instagram Story Hacks Anyone Can Try
Some of our favourite things you can do on stories include:
Changing the background of stories
Using the eraser tool to show 'sneak peeks'
Green screening yourself into different locations
Adding brand colours into stories
Ready to play around with some of these features? Read on!
Story Hack #1: Choosing a photo background when re-sharing a story or post
While you can't manually choose a photo background when re-sharing Instagram stories or posts, there is a secret hack to doing this. (Note: it can be finicky and frustrating)
Step 1: Start by sharing the photo/story
Step 2: Insert your desired image over the top
Step 3: Slide the re-shared post/story over to the side as far as it can go
Step 4: Enlarge the added photo leaving a small gap on the side where the re-shared story/post is sitting
Step 5: Click the re-shared story/post (this is the frustrating part. Sometimes you must move things around for it to pick up your fingers touch)
Step 6: Once you have successfully got the story/post to be at the forefront, arrange it to where you want it placed
Step 7: Post!
Story Hack #2: Changing the background colour of a story
When sharing a post from another account, the background generally defaults to the main colour that's present in the post. However, sometimes you might want another colour to pop!
To change the background colour when sharing a post, here's what you need to do:
Step 1: Share your image and select the drawing tool in the top right-hand corner.
Step 2: Select the dropper function in the bottom left corner and hover over the image until you find the colour you would like to use as your background.
Step 3: Once selected, press and hold anywhere on the story for a few seconds and your background should change to the colour you set – voila!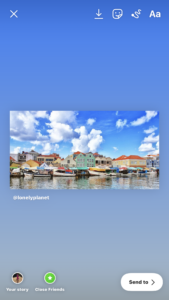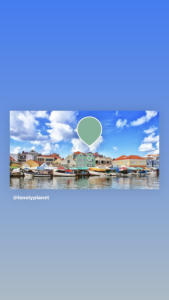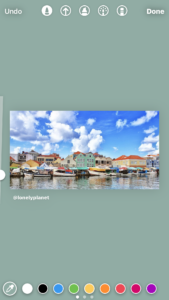 Wanting something a bit different? For things like product reveals or interactive guessing stories, you can use the eraser feature for a reveal.
Step 1: Select the drawing tool in the top right-hand corner.
Step 2: Make sure the marker tool (first on the right) is selected and choose what colour you want your background to be. Press and hold the screen to turn the entire story one solid colour.
Step 3: Using the eraser tool in the drawing feature, rub off sections to reveal certain parts of your image and add text if desired.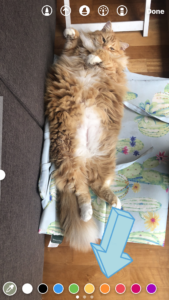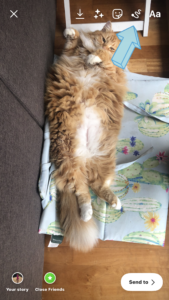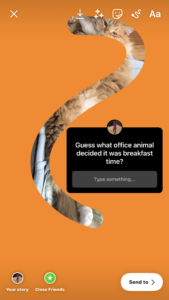 Story Hack #3: Live photo love
Got a heap of live photos on your phone? Did you know you can create boomerangs on your stories with it? Well, allow us to show you how!
Step 1: If you've taken a live photo, head to your camera roll, swipe up to the effects menu and choose the 'bounce' function.
Step 2: Open Instagram, create a blank story and select your live image file.
Step 3: Add things like location tags and hashtags to increase exposure on your stories.
View this post on Instagram
Story Hack #4: Create duplicate photos on your stories
To get that double-layered image look on your stories, here's what you need to do.
Step 1: Choose the image you would like to be your main background.
Step 2: Select the Instagram story sticker tray icon in the top bar and scroll until you find the circle image with your camera roll on it.
Step 3: Choose your secondary image and resize it to how you would like. You can also tap on the secondary image to change its shape into a circle, star, heart or square.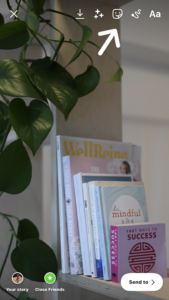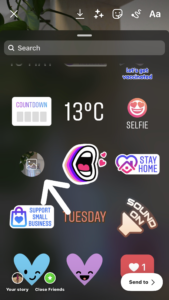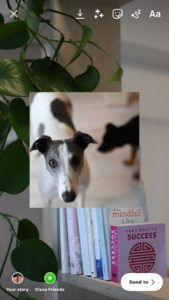 Story Hack #5: Using your brand colours
Sometimes, running a business can be frustrating when you're trying to use your brand colours on an Instagram story, but they're not appearing and there's nothing 'close enough.' What you may not realise is that you can include your brand colours as backgrounds and font colours.
Step 1: Once you're ready to add text to your story, select the photo sticker from the sticker menu bar and choose a pre-created colour swatch featuring your brand colours.
Step 2: Using the dropper tool under the drawing section, select the colour you want to use.
Step 3: Enter your text or drawing, then delete the colour swatch image.
View this post on Instagram
Story Hack #6: Unlock more colours
Don't have specific brand colours but want some more than the ones on offer? There's a hack for that! Here's how you can unlock some more colours to use, without using the dropper tool.
Step 1: Take a photo or upload any to your story. Select the drawing tool in the top right corner.
Step 2: Press and hold on any of the colours down the bottom and a slider will appear where you can slide through a spectrum of colours. You can either use this for text or press and hold to change your background colour.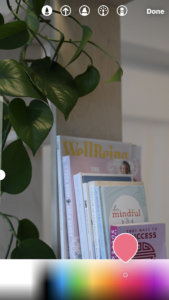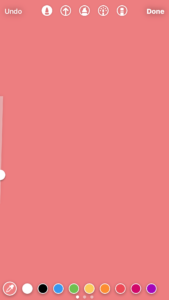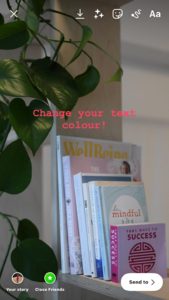 Story Hack #7: Adding a transparent overlay
To mix things up with your Instagram stories, you can add a transparent overlay to images on your camera roll. This is a super cool feature that can add a point of difference and uniqueness to your Instagram stories.
Step 1: Open Instagram stories and select an image from your camera roll.
Step 2: Next, tap on the marker icon and select the highlighter tool.
Step 3: Choose a colour on the image using the dropper feature, then press and hold to change the background which will be a gradient overlay.
View this post on Instagram
Story Hack #8: Greenscreen machine!
One of the super cool effects that you may have seen popping up on Instagram stories and reels is the greenscreen effect where people can video themselves in front of a background of their choosing – such as a photo or screenshot that they may want to talk to. You may have seen this effect in our recent reel about the Bachelor office sweep!
View this post on Instagram
Here's how to get this effect on your story:
Step 1: When opening the Instagram story feature, swipe along the bottom where effects pop up until you hit the little magnifying glass and tap on the search feature.
Step 2: In the search gallery, type in 'greenscreen' – it should be the first one that pops up that says 'greenscreen by Instagram.'
Step 3: Click on the 'add media' button just above the camera take button and choose your background image.
Step 4: Make sure your camera setting is on front camera – this effect only works if your face is in it!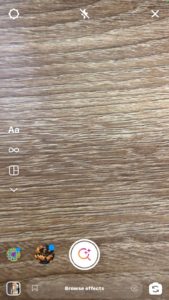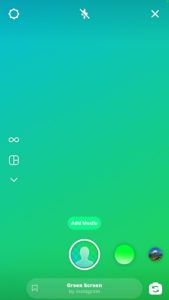 While these are only a small drop in the ocean that is Instagram stories, we hope we've been able to educate you on some Instagram story ideas you may not have been aware of. To learn more of our story hacks, follow us on Instagram to stay up to date with all cool new features as they're released.