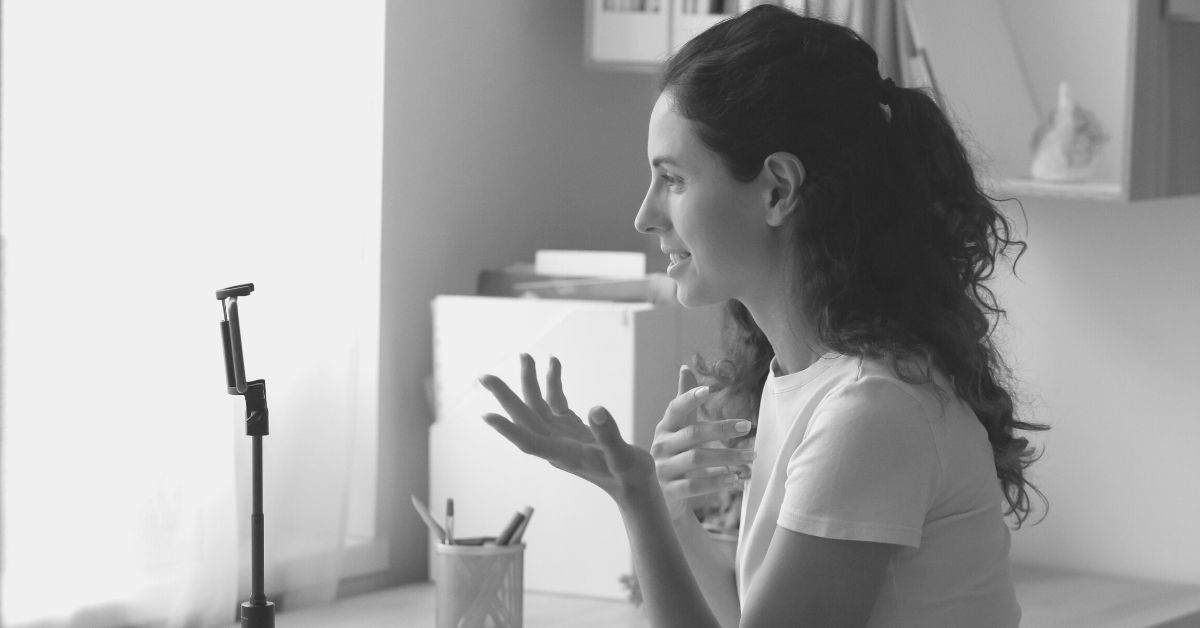 Have you ever tried to put together an awesome piece of video content on Instagram but weren't quite sure which feature best suits your needs? Maybe you considered Instagram Reels where you could gain organic exposure and leverage off the highly publicised feature. Perhaps you wanted to film something a little longer and post it as an IGTV video, or maybe you just needed a short, sharp update that didn't need to stick around for longer than 24 hours.
Whatever your requirements, we guarantee there's an outlet on Instagram for your content to shine – it's all about finding which feature best suits you and the content you're creating.
Instagram Stories
Let's start with Instagram stories, which launched in August 2016. Instagram stories were created to fill the space other apps like Snapchat were filling, where temporary images – now known as stories – would show up for 24 hours before disappearing.
Essentially, Instagram Stories work exactly like Snapchat stories where users post often goofy content they wouldn't want permanently in their regular feed, but still want to post something.
There are so many fun effects to try out including things like face filters and GIFs, but behind the goofiness, Instagram Stories are a valuable tool for businesses.
Businesses have taken advantage of Instagram Stories to drive engagement among their followers. It's a great way too to showcase some behind-the-scenes content and add a more personal element to your brand through sharing things like memes or GIFs that will disappear after 24 hours.
When should I use a story?
Instagram stories should be used where you have underproduced content, or content you don't want or need to be permanent on your feed. For example, if your business is doing something like a new product release, giveaway or competition, Instagram Stories are a great way to draw attention to your brand while also creating some hype. There are many simple effects that you can do to give your stories a 'wow' factor.
If you're after engagement from your followers, posting an Instagram Story with an interaction sticker such as questions, quiz, poll, or the emotion slider will allow your audience to interact with your brand – they may also provide some useful insights for your business!
Information can also be added to your stories via hashtags, account tags, location check-ins and website links for those with larger followings.
Head to our blog to read Instagram Story Hacks you NEED to Know!
Instagram TV (IGTV)
Launched in June 2018, IGTV is the middle child of video-producing content on Instagram and allows users to create long-form videos of up to 60 minutes. Instagram has predicted that by 2021, mobile video will account for 78% of total mobile data traffic.
This feature has been great for businesses and creators to connect with and educate their audience. It allows you to choose a 15-second preview to share to your feed to gain exposure and boost views. Once your first video has been posted, an IGTV tab will appear on your profile, giving you and your followers access to all your future IGTV videos in one place. This is also where you can create an IGTV series for your audience to follow.
When should I use IGTV?
IGTV is great for those who are seeking to educate their audience on a certain topic. Whether it be a regular 'series' you've started that your followers can look forward to or one-off videos, this longer-form content is a great way to showcase your knowledge and videography skills on a platform other than YouTube. IGTV can be used to create videos such as how-to videos or product demonstrations, as well as business updates and creative content. The 'add to series' feature during the creation stage lets you collate your series (if that's what you're filming) which will be easily accessible for future viewers.
Videos that are well-produced that you want to have an ongoing impact are great for IGTV. If you're talking about a link or product, be sure to add that link in your caption so viewers can easily find it. Hashtags should also be incorporated into your caption for maximum exposure.
Instagram Reels
The newest of them all, Instagram Reels was introduced in 2020 in response to TikTok and its growing popularity during the pandemic. This short-form video-creating platform was designed to be like TikTok, with mindless scrolling through videos, catchy trends, and shorter lengths to suit our attention spans. Noticing a bit of a trend? Instagram is bringing new features into its platform to essentially combat popular trends and features on other social media platforms.
These videos have taken off – especially with businesses who shortly discovered Reels were being favoured by the Instagram algorithm, gaining them organic exposure to a much wider audience rather than just their followers.
When should I use Reels?
Businesses should be using Reels as often as they can to increase their exposure. Now, Reels can be up to 60 seconds long so they're great for posting catchy tips and tricks videos, providing 'sneak peeks', behind the scenes content and other fun things like 'meet the team' and customer reviews.
Like IGTV, any links you're referring to be sure to include in the caption as well as strategic hashtags for optimal exposure. If you're trying to grow your brand, creating Reels that showcase your business is a fantastic way to go about it.
Reels are short-form video content like Instagram Stories, however, they are permanent so you can post that goofy content if you like and have it in a separate tab!
Instagram provides you with the option to post the Reel to your grid, or just keep it in the Reels theme, which is perfect for those wanting to maintain a certain look in their grid. You also have the option to either upload a cover photo or choose a still frame from the video to be the cover that everyone will see.
To learn more, read our blog on Reels.
 When it comes to posting video content on Instagram, it can be difficult to choose between Instagram Stories, IGTV and Instagram Reels. Each video-sharing platform has its own set of unique features which can benefit your business based on what your objectives are. If you're looking to introduce more video content, or need advice on Instagram video-sharing outlets, get in touch with our team today.