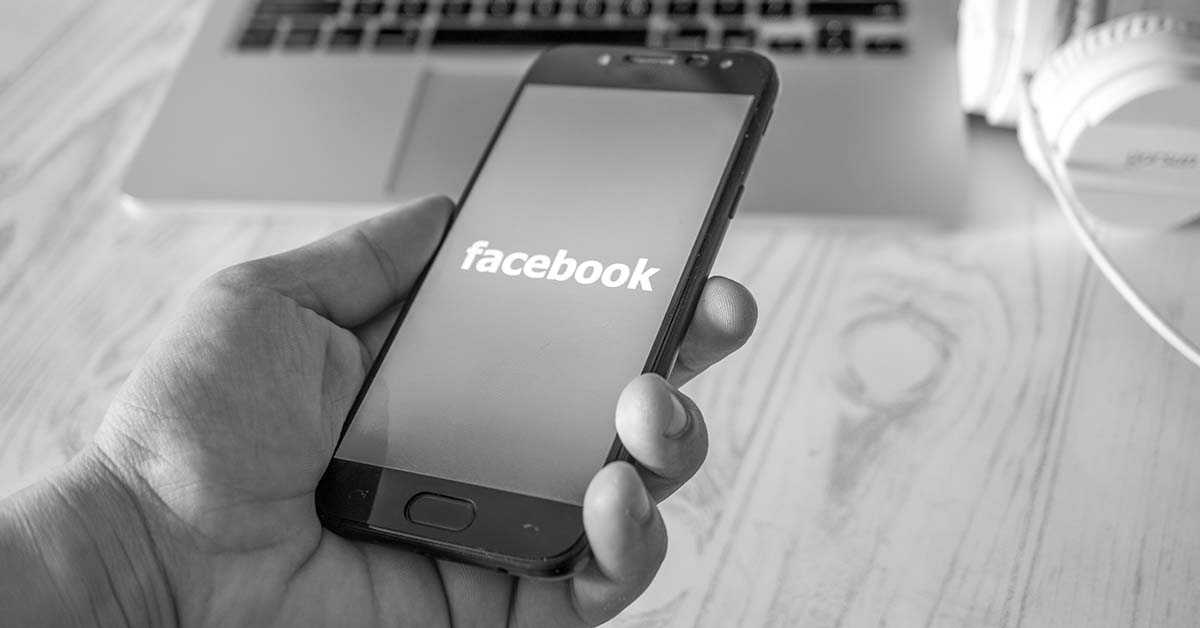 If you're a business owner and you use Facebook, then you may have noticed some recent changes to the management pages and tools. Facebook has been doing a lot of reconfigurations recently and has introduced a feature called 'Business Suite.' Just as you would picture a luxurious room when we say hotel suite, you can expect a luxe streamline and timesaving management tool with the new Business Suite.
To access Business Suite log into the Facebook account associated with your business, if you're eligible, you'll automatically be redirected to Business Suite when you visit business.facebook.com on your desktop.
You might be wondering, what the difference is between Facebook's previous management interface, Business Manager and the new one?
While both Business Manager and Business Suite were established to assist small businesses with the handling of their digital assets on Facebook and its entities. You can find that Business Suite offers additional access to tools, such as a merged inbox between all Facebook-owned entities, including Instagram.
For small businesses and digital agencies that spend countless hours using these management tools, such as ours, it really is a dream. Here are the 5 main reasons why we think you should add Business Suite to your social media management arsenal.
1.     Time Saving and Easy to Access
With Facebook's new interface you can transition seamlessly between different channels and platforms, keeping an eye on all notifications, messages and updates in one area. You can see your whole business profile at a glance and able to prioritise tasks and manage your time effectively. We understand that for a small business time is the most sought-after commodity and this tool can save a lot of time going between various social channels, platforms and management tools.
Not only do you have access to multiple accounts and platforms, but you can also easily move between different Facebook tools and views. Of course, you have easy access to Business Suite tools such as Activity, Inbox, Post & Stories, Calendar, Ads, and Insights. However, you also can be transferred to Facebook's more extensive tools by simply clicking on the tab "More Tools". Where you can reach Ads Manager, Ads Reporting, Appointments, Audiences, Billing and more! If you've spent any time on Facebook as a business manager, you will know these tools aren't always so easy to find, requiring you to save URLs and different browsers just to find them again next time.
2.    Insights
As of the 1st of July 2021, Audience Insights are no longer accessible on Facebook and instead you can see the audience insights you were used to seeing, in Business Suite. These include page likes (Facebook only), followers (Instagram only), age, gender, top cities and countries, location, and interests. In addition to viewing your audience insights, you can now also filter and save audiences to use in Ads Manager.
Furthermore, you can set "Goals" within Business Suite, that will be tracked and measured throughout your allotted timeframe.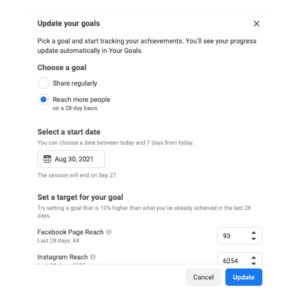 The new insights section is easy to follow and allows you to clearly view your performance levels and audience demographics. This gives you the ability to make informed decisions on future strategic plans from the data collated here.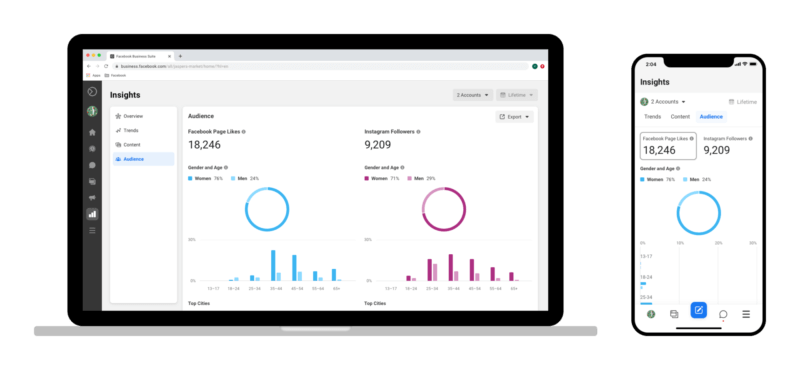 3.    Scheduling Posts and Stories
Another great feature of this new tool is that you can publish and schedule posts and even stories directly from Business Suite. This is another example of saving time, and perhaps even money on external scheduling apps.
Although there is not drafting functionality in which you can draft and save a post for later, however, we are hopeful that this may be something that will be added in the future. It seems Facebook is an ever-changing place at the moment so we might not even have to wait that long.
4.    Engage with Your Audience
The Business Suite inbox gives you access to both Facebook and Instagram, you can see Facebook messages, Instagram DMs, and comments on either platform. With all these notifications in one place, you can effortlessly respond to your audience. For an agency such as ours, this is a tool that is priceless! We have multiple clients and or platforms to attend to and this tool guarantees that all customer communications and community management can be addressed in a timely manner.
We all know how important community management and engaging with your audience is! However, it can take up a big chunk of time, so being able to engage with your audience simply and quickly could make it a more enjoyable exercise for a busy business owner.
5.    Usability
one is comprehensible to the untrained eye, easy to follow and clear to read. Another reason why this tool is a great time saver. No more searching through the ins and outs of the backend of Facebook to find the 1 piece of data you were after.
If you are yet to look at the new management interface or have been too scared to delve into data collection and Facebook insights, fear not! This new setup makes data and insights accessible, easy to read and easy to navigate!
We think that you'll find a big difference in your page traction, engagement and overall success after following your audiences' trends and employing your page insights. With Business Suite there's no need to continue posting blindly.
If you feel like this still isn't your area of specialty and you would like some guidance, we are more than happy to help guide you through the exciting world of social media insights. No question is a silly question, so reach out to us today!
If you're as Instagram obsessed as we are, you'll want to check out our Instagram Story Hacks You Need to Know.