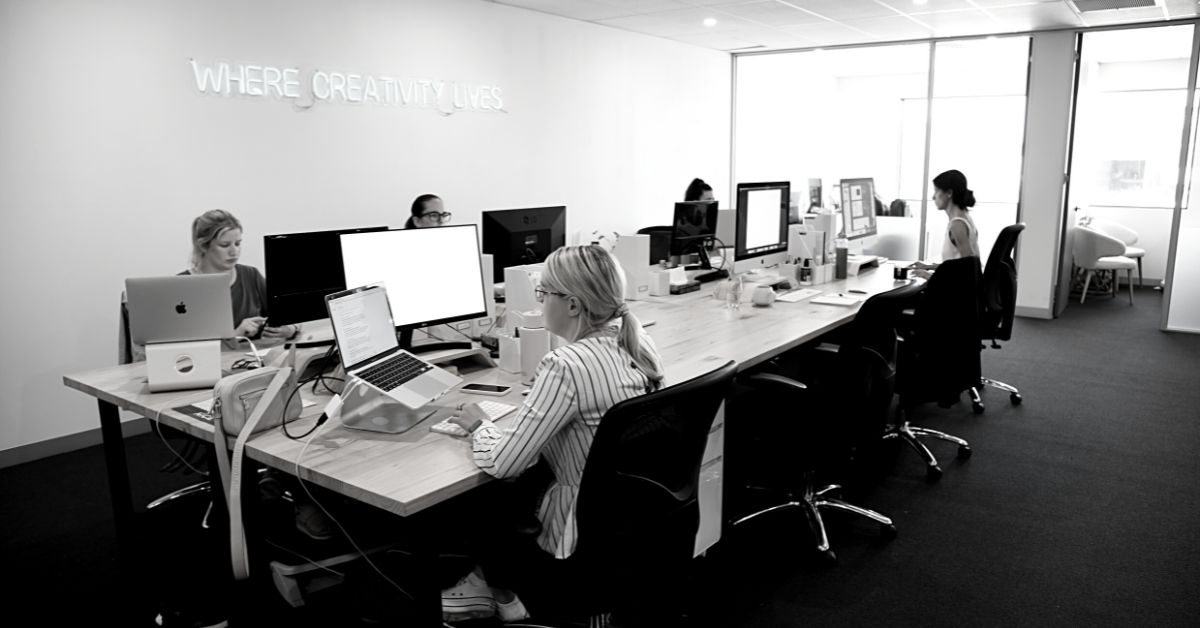 At Oraco, we believe effective and efficient communication is the key to success. As an agency, we work in a fast-paced environment, so ensuring we communicate clearly with one another is essential. We use various tools and meeting styles to facilitate effective communication. Let's dive in!
Why is communication so important?
Firstly, why is communication so important? With a growing team and diverse service offerings, managing our inflow and outflow of work effectively is essential to ensure we meet important deadlines and provide work of the highest quality possible. Communicating workloads, deadlines and stress points are all important to share within the team to make sure we can support each other where necessary. Statistics show that 97% of employees believe communication impacts their task efficacy daily, and we couldn't agree more! Communication is very important to us at Oraco. Here are the tools are tips with have implemented to ensure we are at the top of our game when we communicate.
Tools and Apps
Slack is a messaging app for businesses that connects people to the information they need. At Oraco, we use Slack daily, whether working from home or the office. Keeping each other updated throughout the day is essential. Slack is used to reach a team member quickly. With pop-up-style notifications, Slack lets us see messages as they come through. Within Slack, you can create channels. At Oraco, we have a separate channel for each client. This ensures there is no confusion amongst clients. We typically use client channels to share important information quickly or to easily share a message with the whole team.
Often, client feedback is shared in these channels. Seeing good feedback pop up is a great little boost throughout the working day. In addition to our client channels, we have a WIP (work in progress), general and comms channel. When working from home, we use these channels to stay updated with each other's days. Some messages you might see in these channels include good morning messages, "heading off to lunch" messages, and "I'm logging off" messages. While these simple messages may seem silly, we rely on them a lot. Not hearing from a team member in the morning may be a cause for concern and a sign it's time to check-in. Sharing when a team member is stepping away from the desk is important too so that everyone knows why they will not be able to respond and roughly how long for.
How would we live without ClickUp?! At Oraco, we use ClickUp all day, every day. This helpful software is used for project management and managing workloads across the team. ClickUp is the centre of our communication. From passing over work to delegating tasks to setting up projects – we use it for everything we do. This platform allows us to communicate in more detail.
In comparison to Slack, ClickUp is used for more in-depth messages. As we all manage our daily workloads, ClickUp enables us to update each other on progress without interrupting other team members' workflow. Messages are sorted into a notifications feed, so if you are on a roll, don't check your notifications on ClickUp (you won't miss anything urgent if you have Slack!). Everything is logged, so you can always refer back to previous communication.
WIP
At Oraco, we have a range of different WIP – (work-in-progress) meetings to foster effective communication. These meetings are mostly set on a routine basis, depending on the type of WIP.
8.5@8:30
Doesn't quite roll off the tongue, does it?! Previously called 9@9, (9 minutes at 9 o'clock), this is our morning meeting. Hosted initially at 9 am (now at 8:30 am), this meeting is a short, sweet, informal daily occurrence. Each team member stands up at their desk and shares their priorities for the day with the rest of the team. These quick catchups each morning gives us insights into a person's day. Sharing priorities in this meeting also help us communicate with each other if we need any support with tasks. At the end of each meeting, we can voice concerns, updates, and reminders. As the whole team is involved, everyone is always on the same page.
Team WIP and Super WIP
On the first Monday of every month, we have a Super WIP. A Super WIP is a longer-style meeting where the whole team gathers, on or off-site, to collaborate and brainstorm. Within these meetings, we share updates and important information, typically related to clients and big projects. As these meetings are longer, we can go into more detail and work together to come up with fresh ideas or assist each other on larger projects.
Team WIP is held on every other Monday of the month. In our team WIP, we each share a recap of our weekends, a personal win, and a business/work win. During these meetings, each team member gets their turn to share whilst the rest of the team listens. This is important for us here at Oraco, as each team member is heard. Also, during this meeting, we touch base on housekeeping, general admin and business updates. Communicating these topics together ensures we are all on a level playing field regarding updates – especially for important or exciting updates!
Department WIP's
Not every meeting we have at Oraco involves the whole team. We have a range of meetings, from one-on-one to department to project-based meetings. One-on-one meetings with either a manager or director are a great opportunity to share information in a more private setting because, sometimes, if you are struggling with a task, you might not want to share it with the whole team.
Jumping back to the apps and online tools! As mentioned above, our meetings are a big part of our work process and always ensure we communicate effectively. Therefore, none of these meetings are paused if we are working from home. Google Meets is an easy way to jump on a meeting with a colleague within minutes.  Another must-have tool for our team.
As you can probably tell, effective communication is crucial within our team. We are always looking for new ways to be more efficient when relaying information in person and online. If you have any tips or tools you'd like to share, send us a DM at @oracoagency or get in touch.