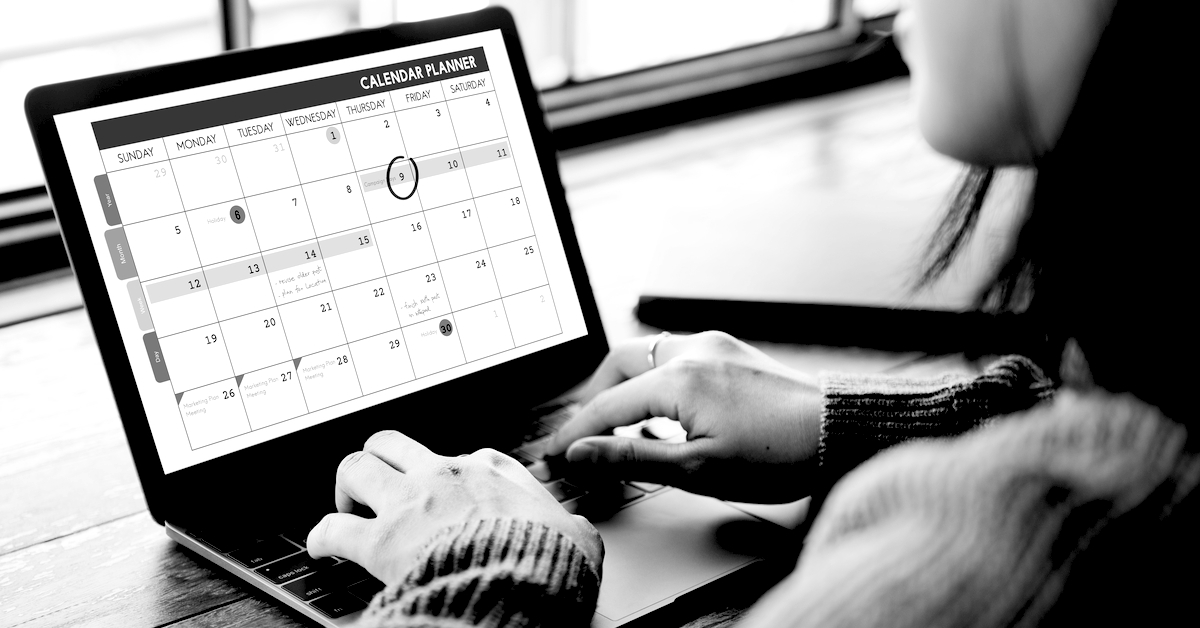 Social media marketing has grown immensely in recent years, reaching heights no one could have anticipated. The power of social media has created movements, evolutions and strengthened connections all over the world. In more recent years, social media has become a business must-have. Social platforms have evolved to encompass business-oriented capabilities to tend to the needs of the small, medium and large businesses using them. As the social world grows, new apps and tools are being introduced to make processes easier, more efficient, and more effective. Here are some of our favourite social media tools at Oraco.
Content Cal is one of our most used social media tools – we love it as it allows you to plan your social media content with ease. As the name suggests, Content Cal is a calendar to assist you in planning, copywriting, client approval (if applicable) and publishing. Content planned in this app can be plotted, rearranged, added to, and edited at any time. Clients can add feedback directly into the calendar allowing them to approve, and comment on posts as required. Content Cal covers all the major platforms and has spaces for the planning of non-social platforms that might be specific to your business, such as monthly newsletters or blogs.
As those working in social media know, planning is key and being organised in advance has many benefits. Content Cal assists the entire planning process right up until the post is shared. Throughout the planning process, it's common to have ideas overflowing in your mind. The content hub on Content Cal allows you to organise your thoughts and save them for later.
When looking for inspiration online, you can use the web clipper tool to grab articles, images of inspiration and prepare links, which you can put straight into the content hub to revisit later.
Lastly, and most importantly, Content Cal can auto-publish! Letting you focus on your daily tasks knowing your content will go out smoothly without you lifting a finger.
We love Later for its visual aspect when planning, its emphasis on hashtags with a caption saver and hashtag generating tool, and lastly, for its analytics.
Later features a drag and drop style calendar making it easy to visualise your content and see how it'll look in your grid. When looking from a weekly view, you'll find suggestions for when to post your content based on when the channel's audience is most active online. This is super handy for ensuring you are meeting your audience when they are online, supporting engagement and reach.
When creating a post in Later, you have the capability to tag another user and add an automatic link in bio link. These actions will go live with your scheduled post and do not require you to activate them manually. Later's link in bio feature also allows you to pin primary links to the top of your link in bio page, making it easy for your audience to find.
Another element we love about Later is the insights and analytics capabilities. The analytics functions available allow you to measure follower growth rates, engagements, impression and reach rates, profile interactions and view your top posts and stories (according to your set time period). Later allows you to monitor your analytics in time segments that suit your reporting schedule, which makes measuring growth easy and accurate.
Many social media users don't use the Facebook business suite to its full potential. Facebook business suite is one of the great social media tools for community management. As social media marketers know, engaging with your audience is important for creating brand loyalty and forming connections with your audience.
The setup of the Facebook business suite allows for all notifications and messages across Instagram and Facebook to be added to an inbox. In this area, labels can be added to messages such as 'follow-up', 'influencer' or 'important'. These simple labels can help you stay organised and on top of your notifications.
Read more about Facebook's Business Suite in our blog, 5 Reasons Why We Like Business Suite.
If you work in social media, you will know there is so much more involved in the entire process than some might think. Keeping track of tasks and ensuring delegations are carried across is crucial. Click Up is designed for project managing tasks big and small. We love that timelines can be plotted, delegated and monitored all in one place.
You can set due dates, assign tasks to individual team members, rank importance and monitor time with time tracking. All these features can boost efficiency and productivity whilst ensuring all bases are covered. Ensuring we can work collaboratively and meet deadlines.
Social media marketing is often very collaborative among teams and clients, therefore having a blank space ready to be filled with ideas is a wonderful start to any project. Multiple users can edit and add to the document all at once making collaboration a breeze. This can be an especially useful tool for meetings as notes can be made while conversations flow and all users can see.
Veed is an online video editing tool, which is great for stories, posts, Reels and IGTV videos. Something we love about Veed is the ability to add closed captions to any video. Veed is also great for editing videos to ensure they fit the right dimensions for the type of post and platform. For example, using a screen recording on a Reel. Here is an example of how we used Veed for one of our Reels.
Shutterstock is another great tool for planning calendars, eDM's and blog posts. Shutterstock has a wide range of images you can use in your content, searchable by theme, colour, or similar images. Using a site like Shutterstock can really elevate your content by introducing photography assets without having to shoot it yourself.
The apps and tools we have listed above are collaboration focused. Having the ability to work together as a team is something we are passionate about at Oraco, especially since our social media process is spread across multiple team members. Sharing ideas, suggestions, tips and tricks allows your socials to thrive!
We love discovering new platforms, social media tools and apps as the world of social media continues to expand, so let us know if you have a hidden favourite we should know about!
Not sure where to start? Here at Oraco, we can take care of your socials for you! Click here to learn more about our services.