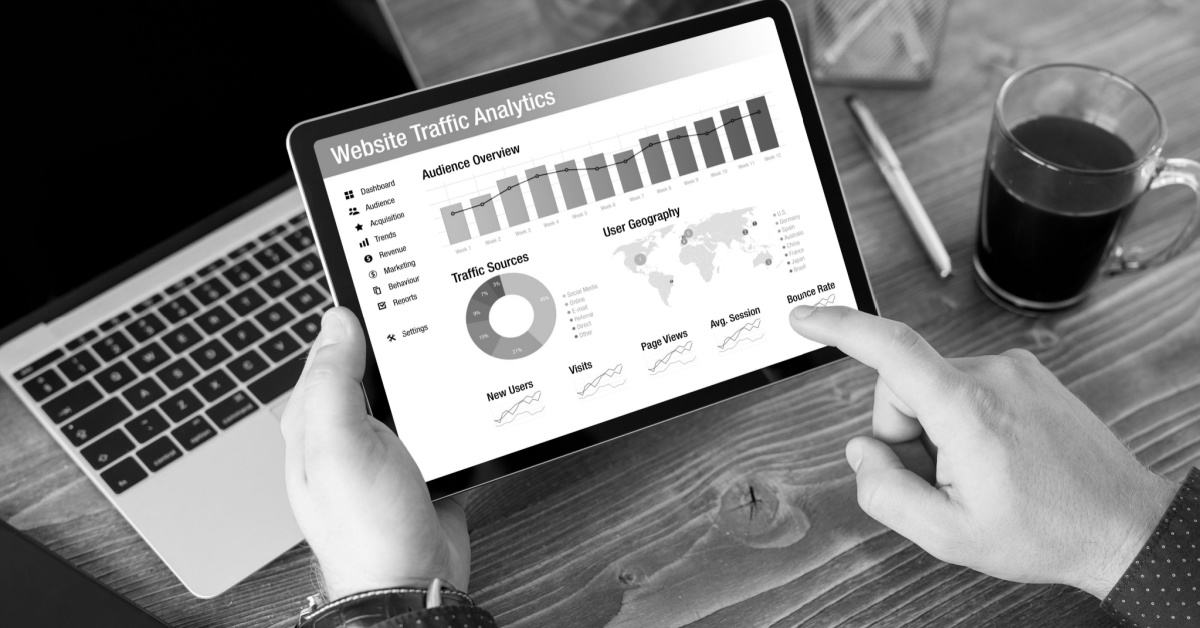 Increasing traffic through your social media is the second-most common benefits of social media marketing that you should take advantage of. But how can you gain and best utilise your social media to drive traffic from your socials to your website? We all know that each social media network is different, and what works for some might not work for others. However, some recommendations could improve traffic for all of your socials. In this blog, we will take you through some tips and ways to drive traffic from socials to your site.
Optimise and keep your socials up to date
Your bio is the first thing your customers see when they click on your social media link. In the case of Instagram, your grid, highlight covers, and bio will let your target audience know what your brand is about. Ensure that this section communicates your brand values, style and tone efficiently. Try to keep it short and easy to read. You want to be authentic but clear and always add a call to action (CTA)
The CTA can be directing your audience to your website homepage or a 'Link in bio' page.
A 'link in bio' is a clickable URL that you can add to your profile section. This single URL will put together the key link destinations and create a custom landing page in a grid format with the relevant links.
If you decide to incorporate this feature to your profile, make sure that it is clear and easy to scroll through with bold and short button titles.
Credibility will enhance your website's value
The reviews, testimonials, and referrals you receive from past clients build your overall brand credibility. In fact, going through online reviews or past customer experience referrals are part of 93% of customers' journeys.
For these reasons, including feedback, highlighting social comments, reviews, etc., in your social media feed will enhance your website's  (and overall brand) value in the eyes of the user.
Timing is everything
If you have low engagement during certain hours, it's probably not the best time to drive traffic to your website. Be sure to pick the best time for optimal views.
We go straight to benchmarks and industry practices whenever we think of optimal time. However, this time we want you to focus on your audience and look at your data. When does your audience engage the most? Are they more responsive in the afternoon? After work hours? What about weekends?
You can use social media schedulers like Later, which considers your profile's data and algorithm to create the best optimal posting time and days.
Don't be scared to promote your quality website content
You might have amazing content on your website, but how will people find it? Creating informative and value-driven content isn't enough. Don't hesitate to share the quality content you have put time and effort into on your social media channels.
Sharing blogs and extra information you believe your followers will benefit from is an easy way to direct them to your website.
Use eye-catching visuals for your posts. Social media posts with images create almost 650% more engagement than text-only posts. This is a number that you can't just ignore. It's easy for people to scroll through their socials and miss helpful and interesting content. You need to stand out from the feed crowd!
Some examples of more interesting options are images, GIFs, videos, animations, graphs, infographics, etc.
Don't forget to include a call to action with your post and add the link to where they can get any extra info.
Not sure what content performs best? Why not try A/B split testing?
Be responsive
Social media is a two-way street. Replying to your follower's comments can go a long way. Engaging with them will make them feel valued. This is because only 11% of customers receive replies from online brands. It is unexpected and can enhance the customer experience.
At the same time, when replying to your followers, this can be a great opportunity to direct them to resourceful information from your website with a link.
Engagement
We all know the benefits of having great engagement on your socials. Social media allows you to connect directly with your audience. You get real-time interaction with prospective customers and feedback on improving your customer experience.  You should take into consideration implementing a customer engagement strategy for your socials.
If you keep practising engagement with your audience, this can boost traffic to your profile and website.
Increase web traffic through social media shares
An easy and effective way to drive referral traffic from your socials is to encourage people to share your linked posts with their networks.
We tend to trust the opinions of the people around us or close to us. There is no better publicity than your followers sharing your brand's posts on their profiles or feeds.
You should include a striking image with your link or engaging topics to encourage your followers to share your content.
Social media buttons
If your users decide that your content is worth sharing but can't find an easy and fast way to share, they will simply move on. You must find a way for them to share your content in the simplest way possible. Use social media plugins and buttons on your website to make it easier.
Keep up to date
Always stay on top of social trends. What worked five years ago may not work anymore because of the ever-evolving social media trends.
We refer to engagement and content trends when we talk about keeping up to date. There are so many social media accounts out there dedicated to sharing information on current research and content trends.
Don't overdo it
Sharing your blogs on your socials is a great strategy to drive traffic to your website. However, this shouldn't be the only type of content you share. Keeping a good ratio is key to not fatiguing your followers. Try to always include some posts that do not require that extra effort.
Be consistent
Change doesn't happen from one day to the other. If you want to drive traffic from your socials to your website, remember to be consistent and patient. You should see a shift in results in the long run if you implement these tips.
If you need help optimising your socials to drive traffic to your website, reach out via email or Instagram DM today.