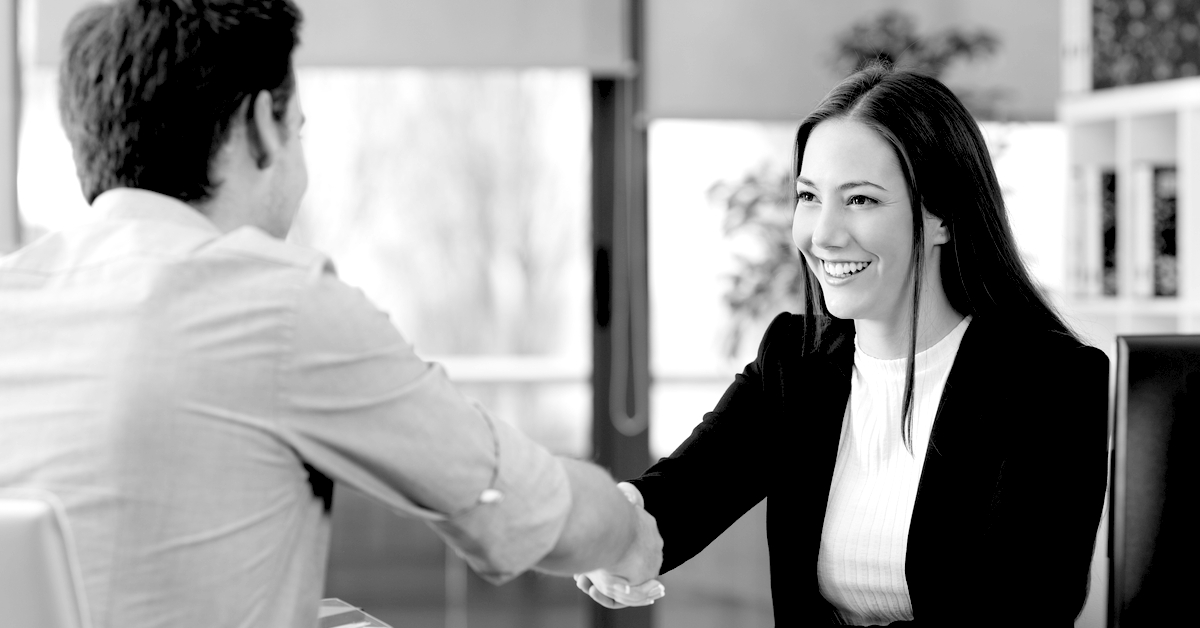 Successfully managing client expectations is one of the many ways you can establish and grow a small business. It's also a fine art that requires careful consideration. If you don't establish a clear scope of work during the initial stages, you risk overservicing and being undervalued, or leaving your client feeling disgruntled and unhappy with the process. Taking the time to outline everyone's expectations, objectives, and your client's interpretation of the scope of work can help to save a lot of potential issues in the future.
Keeping the right customers is invaluable. According to research undertaken by Frederick Reichheld of Bain & Company, increasing customer retention rates by 5% increases profits by 25% to 95%. So, it makes sense that taking the time to understand your client's expectations and how you can best achieve your deliverables is a worthwhile exercise.
Client expectations are still something we continue to hone regularly. Based on our experience to date, we have put together some key considerations we know from experience can have a big impact when managing client expectations.
Have a good onboarding process with a clear scope of work
One of the many things we've learnt during our years in business is the importance of a straightforward onboarding process.
When you start working with a new client, there will likely be a lot of set up involved. If you're a business-to-business (B2B) like ours, you'll understand that both parties are time-poor, which is why it's essential to have a robust onboarding process in place to help manage client expectations from the beginning.
When a new client starts with us, we provide them with a few pieces of key information including:
A customer contact form that helps us to obtain contact information from the key parties involved, as well as details for their accounts team so we can invoice promptly.
A 'Welcome Aboard' document which runs through key information about working with Oraco, including who is on our team, their specialities and contact info, our banking and payment details, an outline of our 'out of hours' costs, info regarding how we manage the security of storing passwords as well as an outline of our capabilities.
A customised Scope of Work (SOW) document that outlines the finer details of the specific project so that both the client and Oraco team members know with confidence what is included within the parameters of the existing piece of work.
We also provide specific service Terms of Service Agreements which explain in a broad sense what our terms are for each specific service at Oraco, like social media or design for example. 
Be transparent about your process at the start
Well-executed services typically have a detailed process that's taken many years of experience to hone. Keeping your clients informed and across any of your processes at the beginning will help to manage client expectations.
Processes might outline the way you communicate with one another for example. With many modes of communication available – email, SMS, WhatsApp, Slack, Skype, Messenger and so on, we often find each client is comfortable with a specific channel. However, we work with our clients to explain the importance of working with one central channel that we use across the board with all clients. If we were to use a different medium with every client, things are bound to be missed leaving greater room for error.
Explaining your processes as well as the rationale and benefits behind them will help your clients to better understand why these systems are in place and why it's important to maintain these processes. 
Create and enforce boundaries
It's important that you establish boundaries with your clients and that you stick with them.
For example, if a client calls you after hours and you answer the call, you're sending a message that you're fine to be contacted outside of work hours. While a call now and again seems relatively harmless, these calls can quickly escalate – we've been there!
We now manage client expectations by letting them know that if they do contact us outside of work hours on specific mediums that they will be charged an out-of-hours fee.
While it's natural to want to be on call to support your clients, it's also important that you're giving yourself enough time to rest and reset outside of work so you can perform at your best when you're at work.
Another example of setting boundaries is social media use. We encourage all our clients and staff to connect on LinkedIn – a professional platform designed for networking. When it comes to Facebook and Instagram for example, we prefer not to follow or have clients follow us or our staff. Typically, people share more of their private lives within these spaces which isn't necessarily beneficial to a working relationship.
Communication is key
Regular communication is essential when managing client expectations and making sure you remain present within their mind.
When it comes to project work, you will be expected to communicate regarding drafts, revisions, and final pieces of work. Within those stages, you should touch base when needed to provide updates and keep your client across everything that's happening. If you can't make an agreed-upon deadline, most clients will understand, provided they've been given sufficient notice.
In addition to communication around work, pay attention to your clients and what they say in passing conversations. It's often during a casual chat that a client will share something that's challenging them either within a working environment or outside of work. Communication of this nature helps to build trust and rapport and provides you with an opportunity to provide potential solutions. Combined with providing a great product or service, establishing a solid relationship is what will keep your clients coming back for years to come.
Remember, if a client is unhappy or believes the scope of work may not have been met, you might be at risk of not only losing the client, but your reputation could take a hit via word of mouth or a negative online review.
To learn more about online reputation management, click here.
While you may have a process for managing client expectations and relations, we're confident that reviewing some of the suggestions we've put forward may assist you in supporting your clients and ensuring you're on the same page in the future. Not only will this help to make your work easier and more enjoyable it's likely that your business will be more profitable as a result.