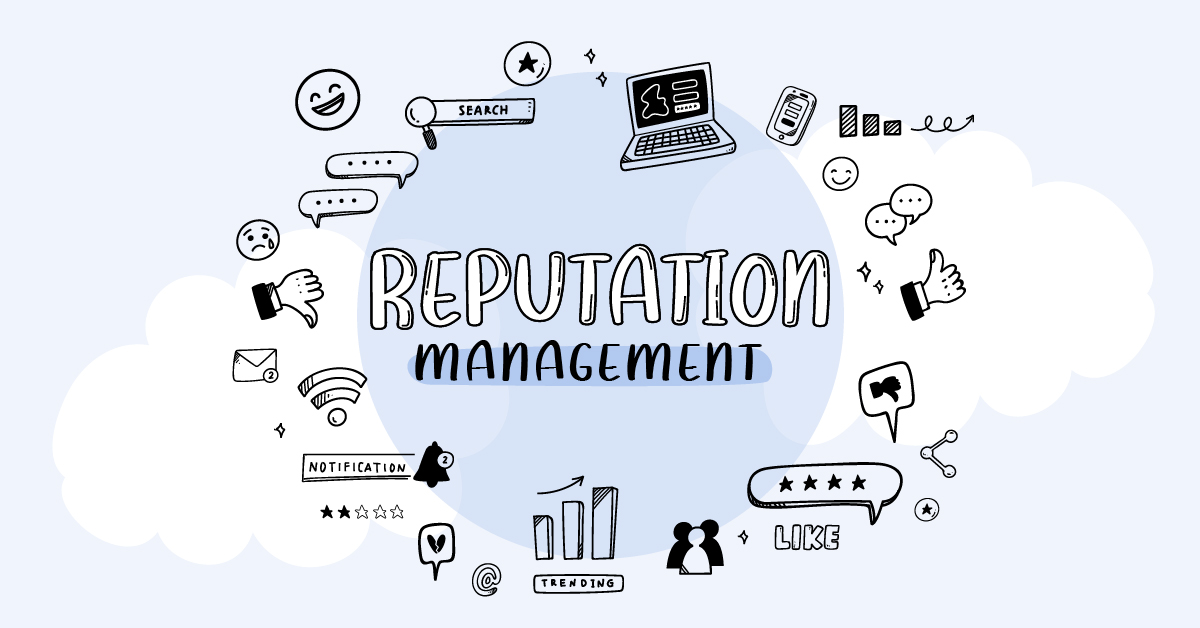 When it comes to business, there is nothing more important than building and protecting your brand's reputation. In most industries, people tend to search for a business online or ask for a recommendation from a friend. In both instances, people often have a quick scan of the suggested business' online presence. If you find a string of negative reviews or an outdated website, you're less likely to have confidence in their services. You may even choose to go down another path and work with someone else.
While most businesses have a website and/or a social media presence, it doesn't mean they are doing either of them well or using them to contribute to building a positive brand experience for prospective clients. In this blog, we unpack reputation management and why it needs to be carefully considered within the online space.
What is online reputation management?
Online Reputation Management (ORM) refers to the process of creating and managing a positive public perception of a brand, business, or person online. It includes monitoring your online reputation, addressing any content or customer feedback that could damage the perception of the entity, as well as using strategies to prevent and solve problems or issues that may damage your reputation.
What value does it have?
Online reputation management can be essential in growing and maintaining a solid customer base. It can influence:
Consumer purchasing decisions
A lack of trust displayed through negative reviews can cost you potential clients. Many people read reviews online before engaging with a business.
Tim Flattery Head of CarsGuide Labs shared, "65 per cent of car-buying intenders did not know or weren't sure of which car brand to buy at the beginning of the research stage. Each intender spends, on average, 2.7 hours a week researching which vehicle to buy. In fact, 52 per cent of buyers spend three months or less researching, and the remaining 48 per cent spend 4 months to a year searching for the perfect vehicle to suit their lifestyle."
While reputation alone is unlikely to convince someone to make a purchase, it undoubtedly plays a powerful role in the research process and, ultimately, the final purchasing decision.
Still not sure? Read more about why you should invest in your brand's reputation. 
The authenticity of online reviews
According to research undertaken by BrightLocal, 79 per cent – almost four in five people – trust online reviews as much as they would a personal recommendation.
With most platforms, there is no option to delete a negative review without serious scrutinisation from the platform itself. Therefore, there is often more trust associated as people know that businesses are unable to remove negative reviews.
While you may not be able to delete a review, there is often an opportunity to turn these people into fans, provided unsavoury reviews are managed and responded to in the right way.
The opportunity to learn  
While it can sting to get a less-than-glowing review, there is an opportunity to turn negative feedback into a learning experience.
You should pay attention to and action all relevant customer feedback where possible to improve your services.
How can you manage your own online reputation?
We've discussed what online reputation management is and what value it serves, but we haven't addressed what steps you can take to create and build a strong reputation for your business. There isn't one right or wrong way to establish the reputation of a business. It's comprised of a series of ongoing proactive and reactive measures, which we touch on below:
Ensure you have a presence
Surprisingly, we hear from a lot of businesses who don't want to utilise social media or other reputation management sites like Product Review or Google My Business for fear of obtaining a negative review.
The reality is people are going to talk about their experiences regardless of whether you occupy the space or not. Someone can easily share a Facebook post expressing their less-than-favourable experience. If you have a Facebook page, they're likely to tag you in the post providing you with the right to reply or to share their experience directly on your page.
Alternatively, you can also utilise social listening tools to ensure you are across mentions of your brand.
Having a presence means you have created the foundations for people to share their experiences, and yes, from time to time, there may be a negative review as it's simply not possible to please everyone.
Maintain your presence
Creating social media accounts or a Google My Business profile isn't enough. To be truly impactful, they require ongoing management and optimisation, just like a website.
Every piece of your online presence makes up a vital part of the online customer experience you provide to your clients. You want people to be able to find you with ease, to gain confidence from reading recent reviews, to know that all the information available is current and to pique their interest.
Maintaining your online presence is an investment of time and requires a strategic approach to ensure it is impactful and can measurably contribute to the success of your business.
Unless you're providing an exceptional customer experience every single time, you're unlikely to receive rave reviews daily. People often don't take the time to go and leave a review which is why it's essential to have a strategy in place to secure reviews as well as how to best utilise them once you have obtained them.
Invest time and resources  
If you're thinking this sounds like a lot of work, it really can be, depending on how much you want to prioritise your reputation.
Don't underestimate the importance of establishing a strong reputation. It's essential that you either invest time and resources by making this a part of someone's everyday role or using external support or software.
When you take the time to unpack the importance of reputation management and what is involved, it's a no-brainer. Online reputation often plays a vital role in ones purchasing decisions, so if you want to be the business or brand that your potential customer chooses, it's time to build your reputation.
If you require support with your online reputation management, please get in touch to discuss our online reputation management services.