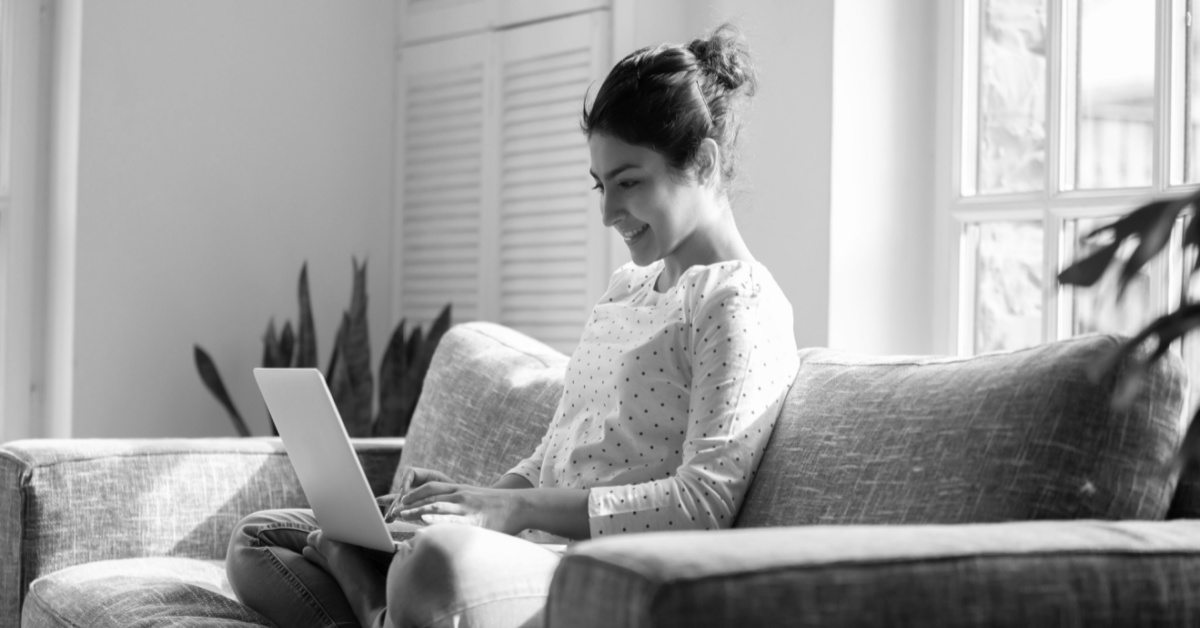 Jeff Bezos, Executive Chairman of Amazon, put it well when he said, "A brand for a company is like a reputation for a person. You earn your reputation by trying to do the hard things well." Essentially, you can't just have a great looking logo or develop ­­inspirational values for your business and as a result, consider your business a success. How you see your business is one thing, but how your customers and the public see your brand is where your reputation is truly shaped.
This means that it's essential you consider your reputation a worthy investment. Investing in your reputation can be approached through a range of methods; however, to ensure a careful and strategic approach, we recommend breaking it down into two parts "…that reputation matters to the bottom line…and…a brand's image is linked to its underlying purpose."
In this blog, we will break down these two points to address the importance of investing in your brand's reputation.
How your brand's reputation can impact your bottom line 
It can be easy to believe your brand is successful based on finances alone, permitting the results are in surplus. However, your bottom line isn't the only reflection of a good reputation. Without positive customer retention and ongoing investment from your target audience, your finances will begin to feel the effects as the flow of income dries up. It is a precarious balance to maintain as multiple factors can impact this over time. We saw this first hand when the pandemic hit and how brands either thrived in the face of change or floundered.
It has been recently reported in the Australia 100 2022 report that Bunnings is the nation's strongest brand, based on an analysis of financial and consumer results. Bunning's ability to pivot throughout the challenges of the pandemic and still provide household and trade goods to their consumers has held their brand and reputation in good stead. To establish this positive reputation even further, Bunnings were equipped to support Australia's struggling medical industry by hosting pop up vaccination clinics within remote locations.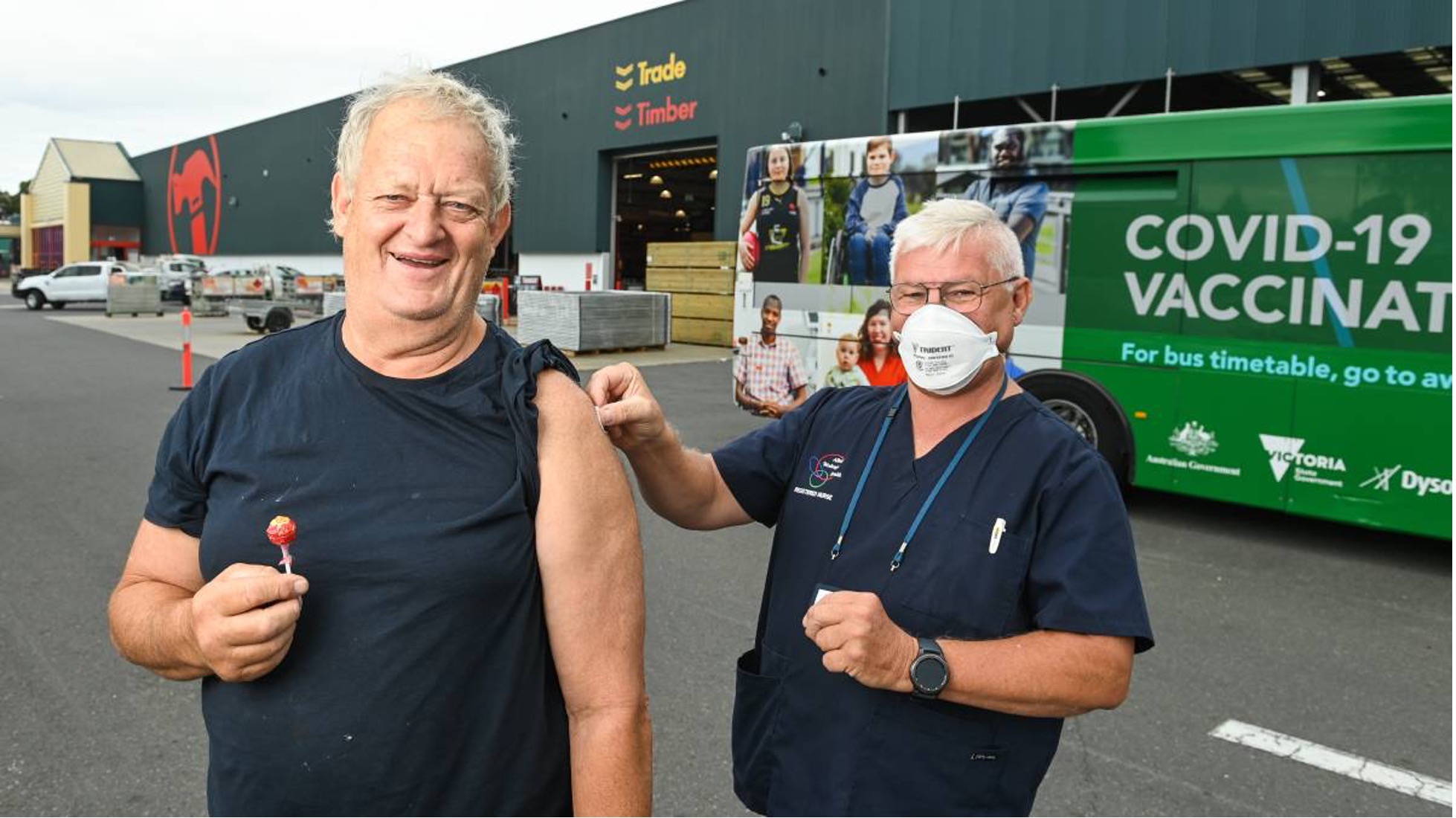 Image source: The Border Mail
Mark Crowe, the Managing Director of Brand Finance Australia, stated that "Bunnings' efforts in responding to residential and trade demand along with aiding the vaccination rollout has not gone unnoticed by consumers, who ranked the retailer particularly highly in terms of quality, innovation, value for money, loyalty and customer service."
This is a prime example that a brand's reputation and bottom line can be shaped by a series of factors, including significant world events and customer behaviour. In this scenario, the real determining factor is how the brand responds to said factors. The capacity to be adaptable and overcome challenges will allow a brand to grow and change while maintaining financial stability and a solid reputation.
Your brand's image and purpose
You know the saying "Actions speak louder than words?" Well, the same can be said when talking about a brand and its reputation. You may have a strong brand image based on your logo, values, and key messages. However, if your business doesn't behave the same way, all value is lost.
It was reported in the WFA State of Advertising Report 2019 that "65% [of the respondents] agreed with the statement that most examples of brand purpose fail to resonate with the consumer as they lack authenticity, with 19% strongly agreeing." This discovery isn't brand new information; of course, however, it has become pivotal for brands to act on their commitments to ensure their reputation and credibility remain intact.
A great example of a business that continually invests in its brand and reputation is the outdoor fashion brand Kathmandu. They have made significant commitments to sustainability by setting the following goal for their business:
"Our aspirational goal for 2025 is to have zero environmental harm from our business operations. To get there, we'll need to become carbon zero, operate zero-waste facilities and look at how we can remove waste from our supply chains."
Kathmandu is reflecting the investment they have in their own brand and the future of our planet by taking steps to achieve this goal, including the recent release of their new BioDown Jacket. Kathmandu has developed a jacket featuring biodegradable down that has been ethically sourced from goose and duck down. Down and feather products are derived from nature, meaning there is a reduced manufacturing process which results in a smaller carbon footprint. This innovative jacket has made such a significant impact that it won an award at the 2022 Outdoor Retailer Innovation Awards.  Reuben Casey, Kathmandu's CEO, stated, "Kathmandu has always been about using our business as a force for positive change. BioDown supports the forward-facing vision of the business to pave the way for a better future for all." This is a prime example of a brand ensuring that its image and purpose align. Staying true to your word and conducting yourself authentically is key to investing in your reputation.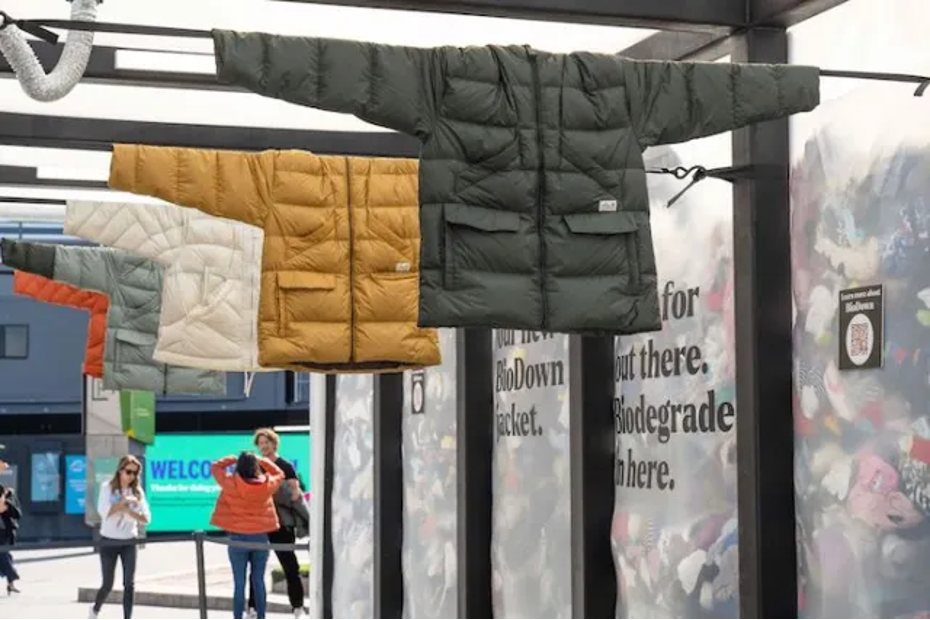 Image Source: Inside Retail
As we have highlighted in this blog the benefits of investing in your brand's reputation are countless. It can impact the way your brand is viewed by consumers in the public eye. Of course, if your main audience doesn't trust your brand, why you they purchase from you? This can have a direct impact on your bottom line. To ensure you have a lucrative business, you need to ensure your reputation is maintained regularly. Scott Cook, the founder of Intuit, put it perfectly when he said, "A brand is no longer what we tell the consumer it is – it is what the consumer tells each other it is." To ensure your brand is thriving on all fronts, we recommend considering the following today; defining your brand values, clarifying your brand strategy, and investing in your brand's reputation.
If you require support to guide you in investing in your brand's reputation, please reach out via email or DM today.