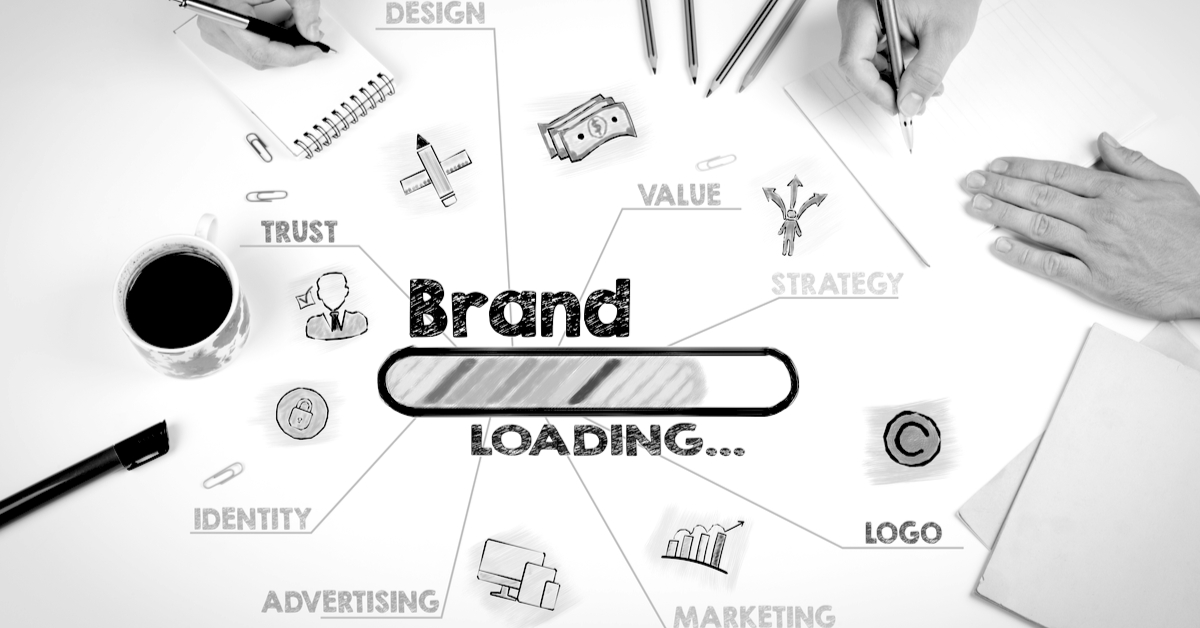 Brand values are the north star on your business journey – the constant bright source that leads you and your team toward a purposeful destination. They are the key to creating a flourishing workplace culture and attracting your ideal customer.
When identifying your brand core, your values can be one of the most difficult to define. For brand values to be successful, they must be meaningful, unique, and authentic.
What are brand values?
Values help identify what a brand stands for and how its employees will act and behave. They are the fundamental beliefs of the brand and ultimately lay the foundation for the brand's actions and interactions. They become the essence of the brand.
Brand values can help attract your ideal customers and employees, giving you a competitive advantage. 64% of women and 68% of men have felt an emotional connection with a brand, and a huge 89% of people say they stay loyal to brands that share their values. For example, if you value sustainability, you may purchase Who Gives A Crap's 100% bamboo toilet paper with plastic-free packaging, over Quilton or Kleenex.
When consumers align with your values, they are likely to choose you over a competitor. Whether it's their passion for sustainability, equality, community, authenticity or education, or as simple as valuing quality and creativity, these values are a part of their identity. When making purchasing decisions, people will usually want to uphold those values. Values-driven marketing will eventually shift your brand's perceived focus from being product-centric to customer-centric.
The same goes for the recruitment and retention of employees. Over 90% of people would consider leaving their job if offered a position at a brand with an outstanding reputation. A brand that defines and lives by its core values will see happier employees, internal growth, and shared purpose. Values-driven hiring is important in attracting, acquiring, and retaining talent that possesses the required skills and is also a great cultural fit.
How do you define your brand values?
The most common way to define values is through using nouns – for example, accountability, communication, equality, honesty, integrity, innovation, trust, etc.
However, more brands are choosing to define their values with verbs – action or doing words – instead. For example, adapt, change, explore, grow, inform, include, overcome, perform, succeed, teach, etc.
So, how do you narrow your values down to a few select terms that are right for your brand?
Start brainstorming
You should start by brainstorming words that can be used to identify the actions and behaviours of your team that demonstrate a focus on quality, customers, teamwork, etc. Continue to write down words that come to mind, including your own personal values and your team's values. Look at your ideal customer and what they value in products and services.
Additionally, it's helpful to focus on your 'How'. Think about your unique selling proposition (USP) and how it sets you apart from your competitors. For example, you might focus on eco-friendly products in which 'Sustainability' would then be a perfect word to jot down.
Don't be afraid to be different
Words like 'quality' and 'creativity' are common in values, so they can be hard to stand out. Think about alternative words to describe the same things, or even come up with your own words or phrases.
Build-A-Bear came up with some great puns for their values with 'Di-bear-sity', 'Colla-bear-ate' and 'Cele-bear-ate'.  Then there's Nike, who opted for unique phrases like 'The world is our community' and 'A fair, sustainable future for every athlete'.
Once you have your list, organise the words into categories of values. You will probably have a long list of words that fall into the same category. For example, diversity, equality, and inclusion could be narrowed down to the word 'Respect'.
It's recommended that you choose between 3 and 6 values. Once you have defined these values, review them with your team and encourage their feedback.
How do you ensure your values stay meaningful?
To ensure your brand values make a difference and shape your culture, your team needs to demonstrate actions and behaviours that align with them daily.
You must ensure your team knows what your brand stands for and how to represent your brand best internally and externally.
Be clear with how you present your values to your team. You might list your values and include a supporting sentence or paragraph explaining what the value means to your brand.
Another great way to expand on your values is to include examples of actions and behaviours that you might see practised within the company – including at the management level. These could be a list of simple dot points or laid out within a table. For example, if you value sustainability, one behaviour may be to print less, and an action may be to use a carbon-neutral energy provider.
Once you have identified your values and the actions and behaviours that go with them, it's time to present them to the team and stick to them. Here are five tips on how to ensure your values stay meaningful:
1. Present your values to your team
A company-wide announcement is the best way to present your values to your team. This way, nobody feels left out of the loop, and everyone can get on the same page at once. This can be done through an interactive presentation or a handout. Encourage everyone to ask questions and share what each value means to them.
2. Use core value language daily
Encourage your team to weave your values into meetings, feedback, and internal communications. By using the language every day, your values will become a habit and a core part of your culture.
3. Recognise those who demonstrate your values
To encourage the team to keep your values at the forefront of their minds, recognise those that demonstrate them. You might give them a shout out at a team meeting or reward them with a voucher or gift.
4. Hire with core values in mind
This is one of the most important parts of building and maintaining a flourishing team culture. When you use your brand values to hire new employees, you ensure that each team member values the same traits as the brand. By hiring people aligned with your values, they will be set up to succeed from the get-go.
5. Organise team-building events
Team building events are a great way to reinforce your values and build on company culture. If you value sustainability, you might set up a day of planting trees. Or, if you value creativity, you might organise a painting workshop.
Here are some examples of brands with meaningful values that have helped shape their company culture:
Mecca
Mecca is consistently ranked highly on Australia's list of best places to work by Great Place to Work. One of Mecca's values is being customer-centric, which is a value extended to their employees. They are known for investing in employee growth and nurturing their talent within the company.
"At Mecca, we aim to empower women to look and feel their best, and we cannot do that if we don't empower our own people to be the best they can be. We strive to create a workplace, which feeds both their mind and their spirit, and to create a culture, which is as inspiring as it is nurturing." Founder Jo Horgan told Great Place to Work.
Canva
Canva has experienced exponential growth since its inception in 2013. Still, despite this, they are focused on maintaining their start-up ethos and creating a place where everyone loves coming to work.
Their values of 'Set crazy big goals and make them happen' and 'Be a force for good' see them aiming to set ambitious goals, celebrate success and make the world a better place through positive actions, inclusion, and diversity. These values are mirrored in their company culture through recognition and team building.
"Canva offers a supportive, diverse, and downright quirky culture. It's always been in our DNA to set crazy big goals and recognise our teams' wins with extraordinary celebrations such as releasing doves, drone racing to smashing plates. It's our vision, values, traditions, and team spirit that keeps everyone motivated in our shared vision of empowering the world to design." CMO, Zach Kitschke said in a Canva blog.
HubSpot
HubSpot was named the best company for diversity, women, and culture in 2018 by Comparably.com. These awards are derived from sentiment ratings provided by employees who anonymously rated their employers.
HubSpot says that employee feedback is what drives change in the company and the culture. While their values of 'Empathy' and 'Transparency' have been a focus from the beginning, the company always aspires to grow better. Employee feedback drove them to focus further on diversity and inclusion in particular.
This demonstrated their value of 'Humble' through their respect for their employees and the self-awareness to understand there is always room for growth.
One anonymous review on Comparably from a HubSpot employee says: "I love that we're all encouraged to be our authentic selves at work. I feel comfortable and supported by my team."
"By making diversity and employee happiness a core business priority, we hope to create a space where our employees are constantly growing personally and professionally." President and COO JD Sherman said in a HubSpot blog.
If you need help identifying your brand values, get in touch with us today.