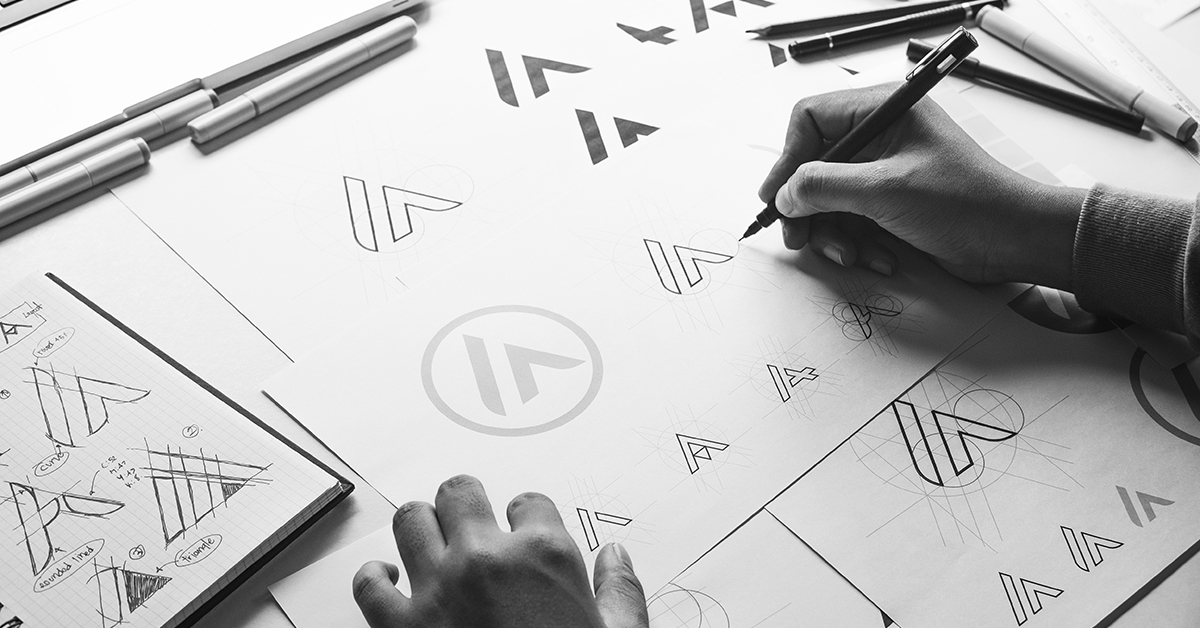 Branding, brand strategy and brand identity – we're sure you've heard these words flying around before and while they do sound like fancy buzz words, they actually have more substance and meaning.
When you think of building a brand, your mind usually goes straight to the tangible things like a kick-ass logo or super fun catchphrase, but the planning, thought and strategy that goes on behind the scenes is where the real brand foundations are built, providing substance and longevity.
So, what does 'branding' even mean?
We're glad you asked! Branding, put simply, is how you are perceived and known by the public. Branding is expressed through the actions, personality and behaviour of the brand. So, while having a pretty logo may be a fun place to start, working on your branding first is your best bet.
You can almost compare branding to the personality of an individual. If someone is a barista and overall coffee enthusiast, you will see this reflected in their overall personality and behaviour.
They will most likely know all the best spots to get the best latte, they will have their own coffee machine and always source the best coffee beans around. They might even have an edgy haircut and super trendy fashion sense, but we don't want to generalise too much here. Either way, we think you get the picture.
In business, there are plenty of companies who have successfully nailed their branding and it is evident across all fronts. Branding can be achieved through committing to business values and affirming points of difference. IKEA has consistently invested in having a positive impact on the environment and our planet. This is conveyed through a series of charity work and enviro-friendly processes, including recycling materials to generate new products.
Strategy made simple!
Now we are sure you're thinking, 'OK so branding makes sense… but how do I know what my values, point of difference and personality are?'. This is where strategy comes in!
Developing your brand strategy is a hefty task and should take time and teamwork.
In the long run, your business and brand will benefit as you will have a clear understanding of who your brand is, your reason for being, what you goal is and how you're going to achieve it.
It sounds similar to the age old '5 W's and 1 H' rule we learned in school…WHO, WHAT, WHERE, WHEN, WHY and HOW – in reality, it is exactly that!
World-renowned Chef, Jamie Oliver, extended his brand strategy framework through to his YouTube channel to improve stagnant viewership and engagement. Oliver maintained his brand and achieved exponential growth by growing his subscribers to 600k, building a community of food lovers on YouTube. This was achieved through a comprehensive strategy inclusive of a breakthrough launch, increase in content development and personal connections.
This may sound pretty dry, but discussing your goals and planning how you're going to achieve them is actually pretty exciting!
Brand identity
Your brand identity is a key piece to achieving your brand's overall appearance.
This entails bringing all of your brand elements together to convey a cohesive look and story to the public. This is a combination of both tangible and intangible assets including your brand values, personality, logo, packaging, website, uniforms and so on.
To ensure your brand identity is clear and easily understood, setting up a brand style guide is a great way to structure your branding and brand identity in a tangible format. Typically style guides include:
Brand personality and tone of voice (you can even give it a brand archetype if you like).
Target market
Point of difference (unique selling proposition)
Photography & graphics
You may have heard it before, but consistency really is key. Consistent brand identity across all channels has been proven to increase revenue by 33%. This is because it is easier for the public to recognise, understand and recall your brand over time.
So, if you know who you are, then you can be damn sure the public will know that too!
Break it down now
Now we may have overwhelmed you with all of this brand talk, we get a bit excited when talking about this tbh! BUT, to simplify it, we have provided an easy recap for you to check out…it's easy as 1,2,3!
Branding: How your business actively communicates its personality, values and point of difference.
Brand Strategy: The detailed framework behind a brand to guide the expression of the brand's attributes and evolution over time.
Brand identity: This is brand elements coming together to generate a consistent visual and story to the public.
So, are you ready to go on a breathtaking brand journey? Give us a buzz! As you can tell, brand support is our jam and we would love to help YOU build, nurture and evolve your brand.