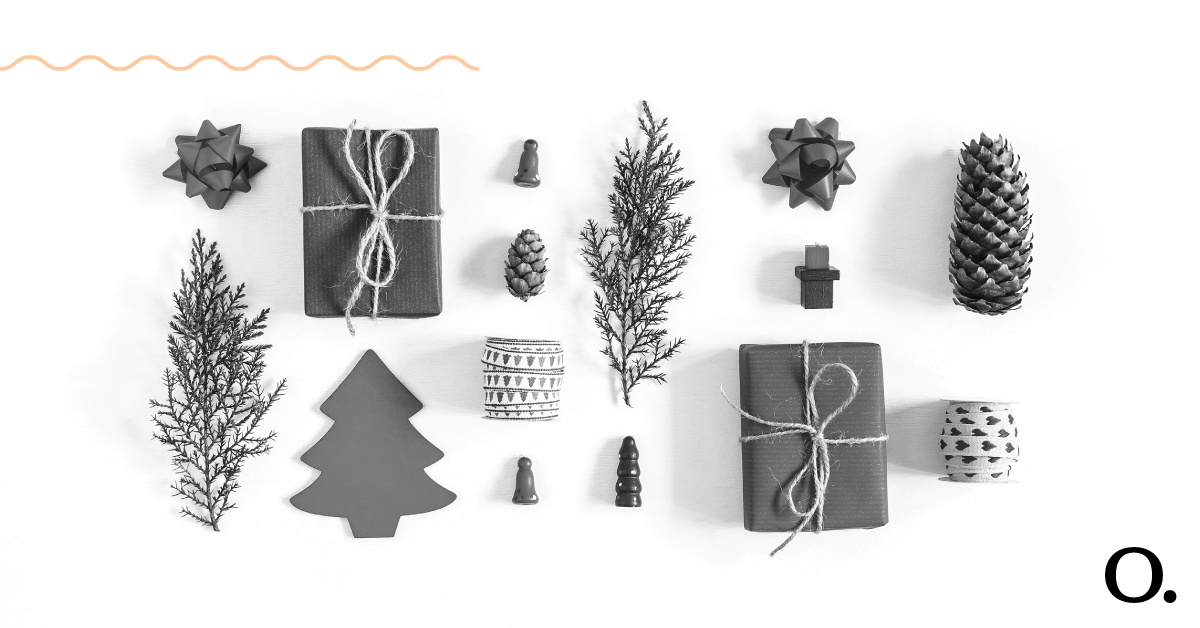 Before you go click crazy this Christmas, we urge you to stop and think about what you are purchasing and consider what you really need.
I know, I know… it's weird; we are a branding agency that works with businesses to help them increase their reputation and ultimately their sales. However, this doesn't mean we want to encourage mindless consumption. We want to promote the opposite – conscious consumption this Christmas.
Shopping is fun, we get it. There's nothing quite like the thrill of finding a killer outfit, scoring the perfect shoes, or even spotting the ideal gift. But, in our consumerist society, we are all consuming rapidly. This is leading to a scary increase in landfill.
Globally, one in three pieces of clothing each year goes straight to landfill without being sold, while According to the Fashion Retail Council, Australians buy 14.8kg of clothing, or 56 new items, every year making Australia one of the highest consumers of textiles per capita in the world.
It also looks as though many Aussies throw out a garment after wearing it just once. What happened to giving your unused items to charity or hand me downs? Or charity shops are becoming dumping grounds for stained, torn, or broken items. Charitable Recycling Australia CEO Omer Soker advises, "the best way to identify whether an item is donatable is – if you wouldn't give it to a friend, please don't give it to charity."
With Christmas just around the corner, sales will increase even further. Finder research on Australian Christmas spending habits found that the average person is tipped to splash $1,361 over the holiday season on presents, food, travel, alcohol and eating out.
A conscious consumer is merely an agent of change who considers the social, environmental, ecological, and political impact of their purchasing behaviour. It's now more important than ever to consider conscious consumption.
Take a stand this Christmas. Buy your loved one gifts but try to consider these principles along the way:
Be thoughtful
It's easier said than done but think about what people actually want. Too often, we are excited by the idea or expectation that we need to give a present and as a result, gift giving may be treated as a chore. If you plan far enough in advance, you should be able to take the time to carefully consider what each of your gift recipients would like to receive this Christmas and what items would be of genuine value.
Quality over quantity
Essentially, don't buy crap. Invest in good quality items that are more likely to stand the test of time. If you are buying clothing consider things like organic material, quality stitching, where it's made, etc. Your friends and family will appreciate quality over quantity.
Make ethical purchases where possible
Look for ethical fashion certifications which indicate that the clothing has been made under fair and safe working conditions. When buying chocolate or coffee as a gift check to see if it's Fair Trade. You may also like to consider organic, plastic-free, sustainable, cruelty-free and palm oil free products. These small considerations can have a significant impact on a collective scale.
We even have you covered here! We have created the first-ever inaugural Oraco Eco Holiday Gift Guide. A comprehensive collection of businesses that identify as vegan, fair trade, eco-friendly, organic, zero waste, carbon neutral, etc. This Guide has been curated for the conscious consumer who wants to spend better this Christmas. To explore the Eco Gift Guide, click here.