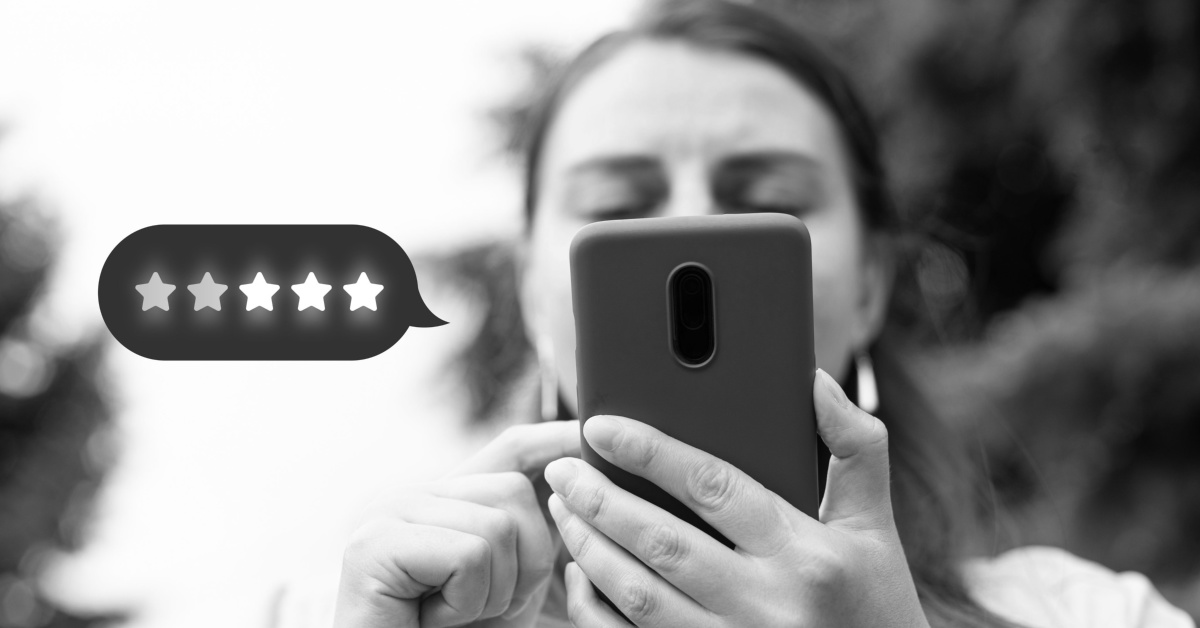 Let's face it – no business crosses their fingers when checking their Google Reviews or social media comments in the hope of a negative review. And whilst positive reviews are a win for your company, it's unrealistic to expect them all the time. Negative reviews don't always mean your reputation is damaged – in fact, they often allow you to grow and improve.
Welcoming reviews – both good and bad – is vital for business growth and plays a crucial part in reputation management. Here's how to handle the negative reviews and why they might not be as bad as you think.
Negative or not?  
Unfortunately, negative comments and reviews are often out of your control and are generally a reaction to something greater. However, these reviews allow your business to respond and be part of a wider conversation.
Negative comments can make you aware of issues you didn't know existed, therefore providing you with an opportunity to demonstrate your exceptional customer service. The most common review sites are Google My Business, Yelp and even Facebook. It might be tempting to delete negative comments rather than deal with them, but this can damage your reputation and be seen as a cover-up. How you deal with negative reviews is crucial and showcases the level of customer service you offer. The example below shows a business that took a negative review and used it as an opportunity for growth.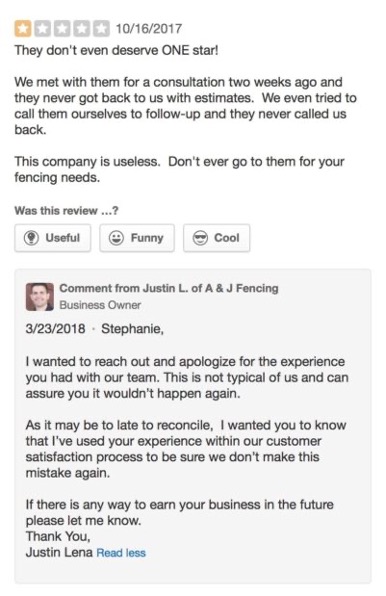 Why negative reviews aren't so bad
Too many positive reviews can seem fake
If something seems too good to be true, it probably is. As everyone has different tastes, it's almost impossible that everyone will like your product or service offering. Because of this, having no negative reviews might set off alarm bells in the consumer's mind. While negative reviews aren't great to receive, they can humanise your brand and make it more realistic.
Find out more about the role online reviews play in our blog. 
In a way, you're getting free product testing 
If you think about it, whenever you receive a review, you're essentially getting free product or service testing. If your business is launching a new product or service, the reviews you receive online – especially over social media – will give you a good indication of whether this launch has been successful or if there are things you need to improve.
You establish credibility by being authentic
As mentioned above, having too many positive reviews can be a red flag. When a potential consumer Googles your business, having a few negative reviews comes across as more realistic. Impulse Creative suggests: "You appear more credible because prospects realise that you aren't deleting comments that reflect poorly upon your company. They know what to expect by reading about the experiences of others and won't be jaded by warm and fuzzy postings."
There's an opportunity to showcase your customer service
How you respond to reviews – especially negative ones – is pivotal in displaying your customer service team in a positive light. Responding to negative reviews and comments shows that your company is dedicated to its clientele and values its patronage.
Not only is it about responding to these comments, but about the solutions put forward. For example, if you receive a review from a frustrated customer who hasn't received their product yet, you could leave one of the following responses:
"We're so sorry to hear this. We'll look into it ASAP."
"Hi [name], we're so sorry to hear about your experience with us. Could you please send us a DM with your order details? This way, we can find out where your parcel has ended up. We'd be happy to offer you a full refund or gift voucher if we can't locate it. We will also refund the postage cost to try and make up for some of the inconvenience caused."
Nothing.
Although option one might be a quick response to send, it doesn't tell an outsider what you're doing to rectify the problem. It also doesn't tell the reviewer anything about the steps you're taking to investigate their issue – regardless of whether you're looking into the issue or not.
They highlight positive reviews
When you display bad reviews, there's a much better chance that people will believe the positive reviews. Pairing the good with the bad gives a comprehensive overview of your product or offering – flaws and all. In fact, you're doing potential consumers a service by allowing them to compare the good and bad of your product.
Besides, every business and every product has at least some flaws. With only positive reviews to go off, potential customers may think you're hiding something. Transparency is achieved when you display all your reviews – the good, the bad and the ugly.
Lead to informed purchase decisions
It's common for consumers to compare the advantages and disadvantages of a product before purchasing. Negative reviews can help paint a realistic picture in the consumer's mind, which can lead to them making informed purchase decisions. For example, a potential buyer reads a review stating that the product is smaller than they expected. The potential buyer will know what to expect if they decide to buy.
Can help you learn from your mistakes
Probably the biggest lesson you can take from negative reviews is learning from your mistakes. These comments highlight the areas of your offering that you could improve on – especially if it's an issue you're not aware of. They help you see things from your customer's point of view, which is important for business growth. Bad reviews can give you the insights you need to make improvements. Chances are, if one person is feeling it, there might be others who do too.
Receiving negative reviews is no doubt disappointing for all businesses. However, it's important to keep in mind that everyone has different tastes and with different tastes comes different opinions. How you handle your response to negative reviews is essentially how you build your brand reputation. By responding defensively or deleting the review entirely, it's unlikely your brand will acquire credibility. If you're reaching out and personally engaging with consumers, this can show your brand is trustworthy and willing to fix their mistakes – we're only human, after all!
If you're looking to manage your brand reputation and how to handle those pesky negative comments, send us an email or DM today.