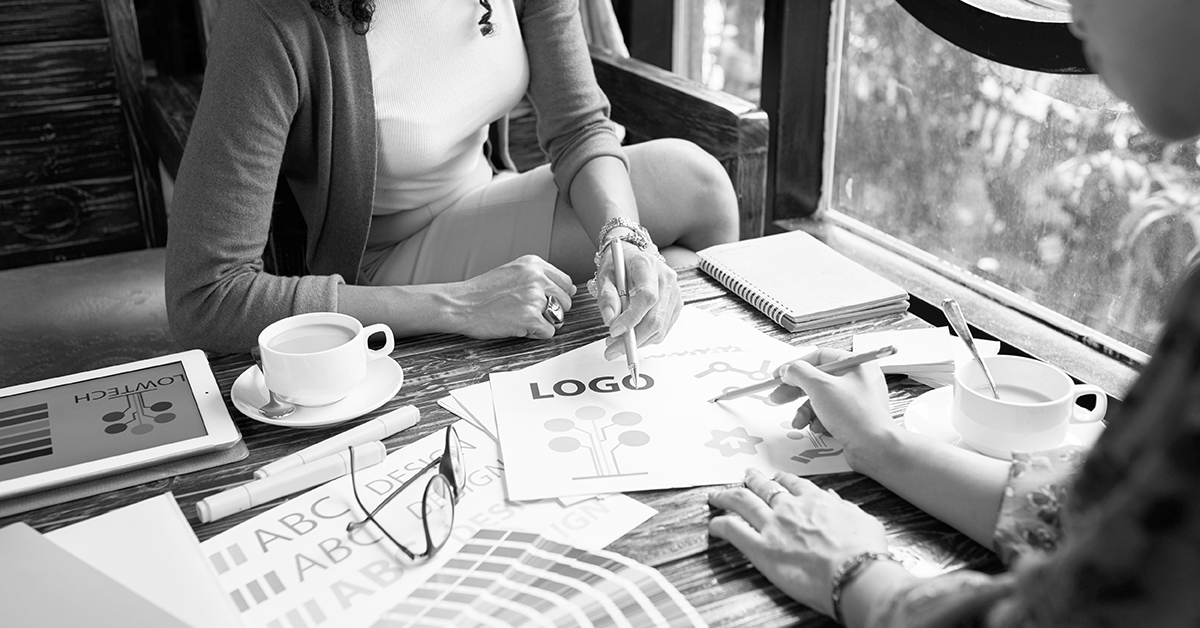 Are you about to endeavour on an exciting new business journey? You may be under the impression that once you have your logo, you're all set to venture into the big wide world. And although we understand you're eager and excited to launch your new business, let's pause for a second and unpack the importance of both a logo and a strong brand identity. After all, we would hate for you to jump the gun!
So, you're wondering what to tackle first or if you even need both? We are here to assure you that 1. We can help, and 2. YES, you do need both!
Your logo is the tip of the iceberg
A logo is a unique graphic symbol that identifies a business. It is used as a visual shortcut to the trademark of the brand, encompassing type, graphics/symbols and colours. Too often a logo is seen as something that exists on its own, when in fact it is only one small piece of your brand. A logo can be compared to the tip of the iceberg when it comes to brand identity. The iceberg (your brand) comprises all the mass, while the visual portions above the waterline represent the logo and brand identity, the more tangible aspects of the brand. Below the surface of the water is the foundations of the iceberg, the brand strategy.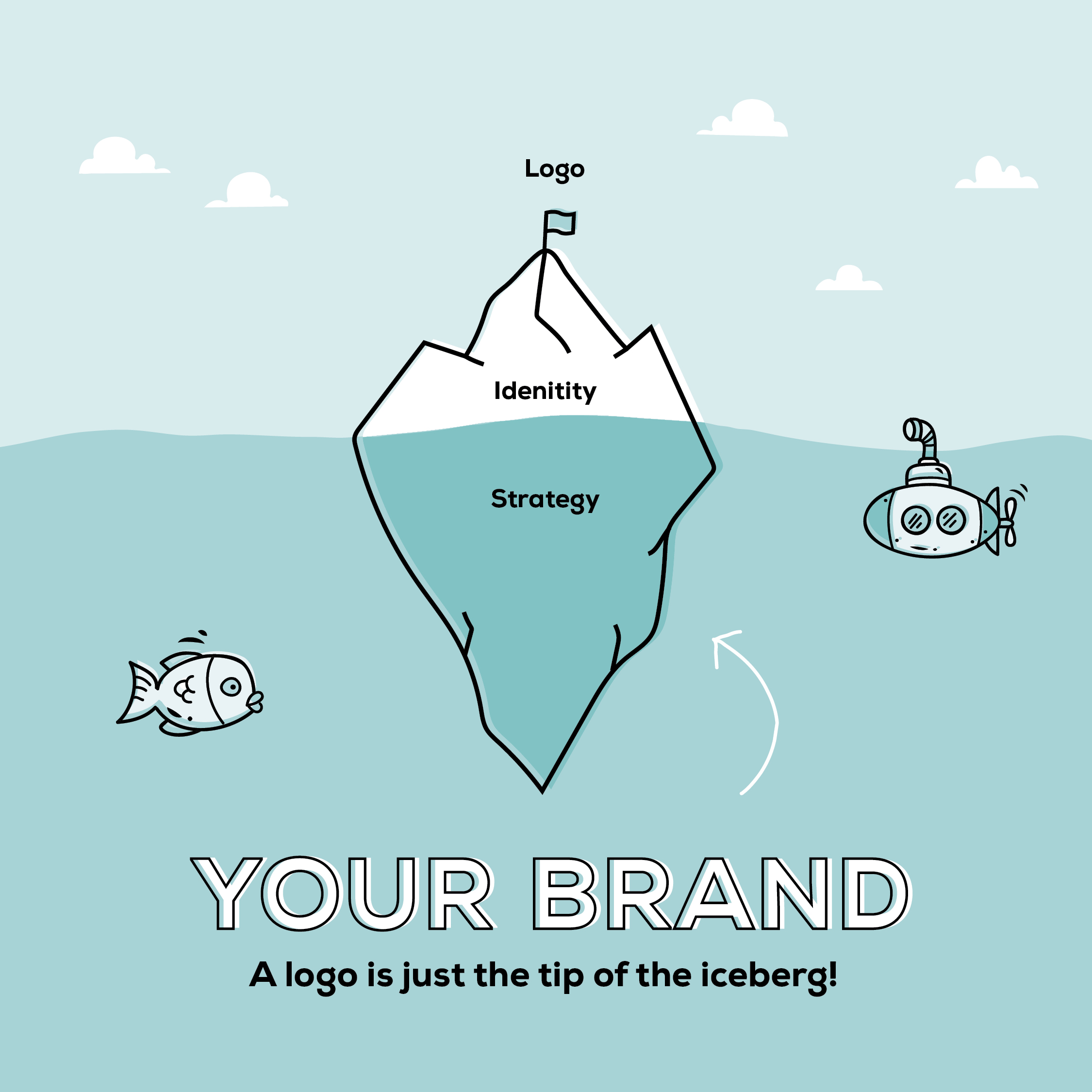 Baffled by the three Bs?
You might be baffled by branding, brand strategy and identity and how they differ from one another. To put it simply, branding is how you are perceived by the public. Your actions, personality and behaviour all form part of your branding. Whereas brand strategy is an understanding of who your brand is, your reason for being, what your goal is and how you're going to achieve it.
Brand Identity breakdown
Brand identity is the collection of visual elements that a business creates to portray the right appearance and message to its consumer. Your brand identity can influence your audience's perception of your brand based on how it looks. Jeff Bezos, the CEO and Founder of Amazon explains "Your brand is what other people say about you when you're not in the room".
Be aware your identity is NOT just your logo, tagline, or product. Many elements form your brand identity such as colour, fonts, graphic elements and photography. It is the collection of these elements that visually convey an image, idea and feeling to your audience/consumer.
Brand Consistency is incredibly important to ensure a cohesive brand identity across designed assets. A cohesive brand identity aids in building brand awareness and trust by utilising consistent messaging and visual elements.
Which matters more?
If you've skimmed through this blog, you might still be wondering which matters more? In summary, the answer is both. Only developing a logo will make it much harder in long run to maintain visual consistency and build brand awareness across your online and offline marketing collateral. Starting with a complete brand identity will ensure brand recognition even when your logo is not present or instantly recognisable.
As luck would have it, at Oraco we're all about building strong brands. We would love to help you on your branding journey, so, what are you waiting for? Contact us today.