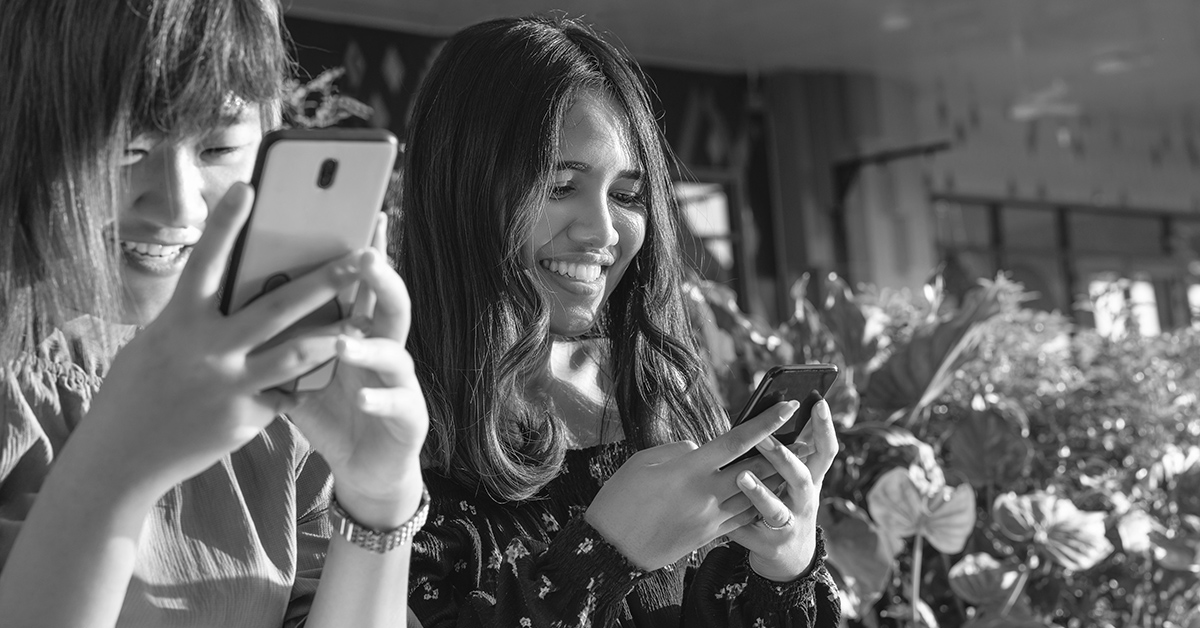 If you're a business owner, we're sure you would have considered customer retention strategies and asked yourself, "how do I keep my customer's coming back for more once I have sold them a product or service?". On the same note, we also understand that customer acquisition is just as challenging, if not more. However, once you have mastered customer acquisition (with killer branding and messaging) keeping your audience engaged, and converting them to a returning customer is crucial. If you invest a lot of time and resources in gaining a customer, you will want to ensure that this effort is not wasted on a one-time purchase.
So how do you keep your customer coming back for more? In this blog, we list some of our recommended strategies for customer retention strategies, some of which you could even implement today…!
Perks always work!
A survey conducted in 2016 by Emarsys found, "81% of retail professionals still rely on email as a driver for customer acquisition and 80% for customer retention." Despite the year, this survey was conducted, it is clear that this sentiment is stronger than ever given what the world has experienced over the last 12 months. Shopping online has become the new norm when it comes to shopping for pretty much everything.
If you have purchased something online you may have, as part of the shopping experience, signed up to a mailing list before completing your purchase. Do you then find that this company you purchased from sends you regular emails about upcoming promotions or new launches? Now you may not open all of these emails but if this company is offering an exclusive discount to online members only, seeing this email may pique your interest.
According to customer engagement software company, Commbox, after one purchase a customer is 25% more likely to purchase from the same company again. After completing two purchases they are then 45% more likely to continue with the company and make a third purchase.
Keeping your personal experiences in mind, consider your customer the next time they make a purchase and think about what exclusive perk you can offer them for purchasing with you before. If you keep these offers and promotions consistent, you may build yourself a loyal following for life (with or without the discounts of course).
The customer is always right
Did you know that one of the main reasons a customer will not make a return purchase at a business is because of their customer service experience? A study by Super Office found that 68% of customers will not return if they feel that you don't care about them.
So, when we say, 'the customer is always right' we mean their response to your business and their purchase experience should not be taken lightly. A recent survey conducted by KPMG found that First Choice Liquor was a well-liked company when it came to their customer service. One customer stated that their shopping experience was "…an enjoyable purchase experience led by friendly, cheerful and helpful staff…they will even help you to the car if needed…staff are always helpful and informative."
Something as simple as being kind and walking a customer to their car can be the deciding factor between whether they return to your business or walk away and don't look back.
If you decide to review your current customer service offering, ensure that these simple things are considered first. Something as small as a follow-up phone call or a thank-you email can make the world of difference!
Look beyond your product or service
Your customers crave quality support and consistency across the board in relation to your business and your product or offering. With this in mind, it is important to ensure that all content you create for your platforms needs to be aligned with your business's values and offering, whether that be social media, website, pamphlets or eDMs. In 2021 SuperOffice surveyed 1,920 business professionals to understand what their number one priority will be for the next five years, the findings revealed 45.9% of those surveyed stated that customer experience is their top priority. Customer experience and engagement are key contributors to ensure customer retention.
Closer to home, Commonfolk Coffee keeps their clients coming back and it's not just because of their delicious brews! They offer a range of beneficial content and information including a guide on how to make coffee better at home and discount coffee cards for their regulars. They are also committed to their fundraising work for The Cup That Counts, which sees 20cents from every cup of coffee sold go towards supporting Zukuka Bora, the social enterprise that makes up six coffee farming communities around Mt.Elgon. This commitment to their values and quality products is reflected across their social media, website and in-store too!
IKEA is another great example of a brand maintaining a consistent user experience across the board. Their website is user-friendly, engaging, and inspiring. Their social media platforms represent a similar style ensuring they are interesting and conversational. If you take a scroll through their Instagram account, they are true to their brand personality while offering content that is of interest and aligned with their business values. If you visit their stores, IKEA offers service beyond just home furniture and décor. You can eat a meal with the family and let the kids enjoy the playground. Business Analyst Ishan Sharma summed it up perfectly when he stated, "IKEA gives customers an intimate dive with the products they're selling. They are helping the customers experience and feel, not just look."
When reviewing or planning your customer retention strategy it is vital you consider the overall user experience. It may not be directly connected to your product or service; however, it plays a big part in whether your brand will resonate with the customer, and if they then choose to return to your business again.
Let's get to work!
We've given you a lot to consider when looking at a range of customer retention strategies. You can make a start with one suggested strategy first and work your way through the list. Start with one that's most tangible, aligns with your business plan, values, and appeals to your business most. Once you nail down a strategy that really works for you, you can put it into action and watch those customers walk through your door again… and again… and again!
If you are looking for some extra support to ensure your customer retention strategies are working as the perfect magnet then give us a call!