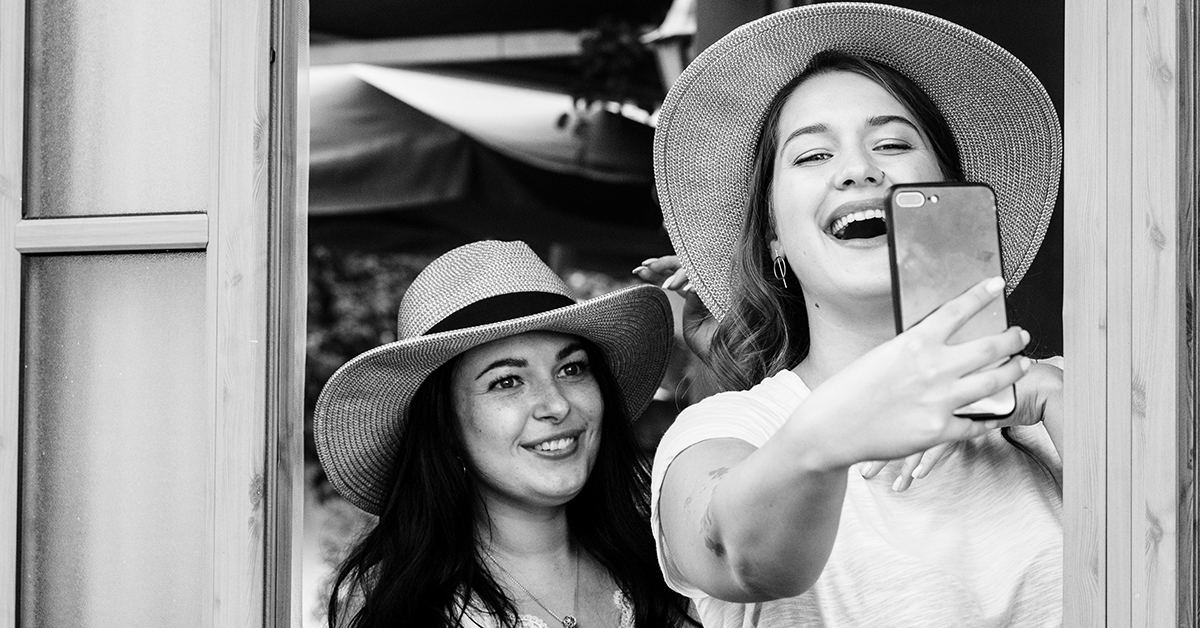 Influencers have a big part to play when it comes to the merging of word-of-mouth marketing and traditional paid ads. This hybrid of paid brand awareness may not always be given the best wrap, but if you get it right and partner with a credible and quality influencer, you may find that this partnership is a match made in heaven (or Insta!)
According to an influencer-focused survey conducted by ION, "49% of consumers depend on influencer recommendations and 40% had purchased something after seeing it on Twitter, YouTube or Instagram."
Who has influence?
Spotting an influencer on Instagram, TikTok, or wherever you are scrolling may seem easy, but don't be fooled. Some easy tips and tricks to help you find the right influencer who actually has influence are listed for you below!
Engagement rate is a huge factor when determining the value of an influencer. Their engagement rate is commonly calculated by the average number of likes and comments on one post divided by the number of their followers. Don't panic – you don't have to do the calculations on your own! You can use an engagement calculator to do the hard work for you.
Authenticity is vital to ensuring the influencer is a genuine partner for your brand and that they actually have a vested interest in your product or brand. An easy way to identify this was aptly put by the team at Forbes "An easy red flag to avoid when gauging how authentic an influencer's content is likely to be is whether they take on several different brand deals within a short amount of time, effectively turning their channel into a revolving door of varied sponsorships."
Are they active? Now we don't just mean exercise, although if you are selling a fitness-focused product then that may be a good option for you! We mean are they posting on social media? Keep an eye out for their content – do they post daily or monthly? You want to align with someone who is posting regularly on social and sharing suitable content. This can be a mix of images, stories, tweets, and videos. Whatever the mix, ensure it is regular!
Don't just look at their number of followers! This type of vanity metric may look good but follows can be easily purchased, so be wary. The saying quality over quantity is true in this scenario. Just because someone has millions of followers, doesn't mean they have an invested and engaged audience!
Ensure they have a clear brand or style. Keep an eye out for a logo or branded colours. Anything that makes it easy for you to identify them. This will give you confidence that they understand style guides and will ensure respect for yours too!
Why would I work with an influencer?
These days, when you put together a marketing strategy and plan, one of the key tactics included in the mix should be influencer marketing. A recent mediakix survey found that "7% of companies plan to invest over a million dollars in influencer marketing in 2020." Now based on this information, we are sure that even though this tactic is commonplace, it's still an investment that gets questioned. Ever heard, "but why do we need to work with an influencer?" Well, look no further than the list below to support your case!
Creative content: Have you ever thought that the branded content you are sharing on socials is becoming a bit repetitive or needs a revamp? Then look no further than an influencer! They will be able to provide you with a suite of content that is designed outside of your current style. PLUS, they will be able to provide ideas that are outside of the box – something that's different from your current content.
Traffic to the website: Driving traffic to your website or specific landing page can be achieved and tracked easily with influencer relations. Ensure you provide your influencer partner a unique link including a custom utm parameter so you can track the direct traffic from the influencer to your landing page.
Grow your following base: We know that increasing your followers isn't the only goal when working with influencers, however, it's a nice perk – especially when your audience base grows with potential customers who have an authentic interest in your product or brand.
Conversation: If you are looking to promote a new product or brand, working with an influencer is an easy way to encourage word-of-mouth marketing. Usually, influencers will produce a range of stories on their platform – for example, Instagram – which allows them to open up a conversation with their community and encourage questions seeking further detail.
Honest and authentic: Working with the right influencer will allow you to build or maintain an authentic personality and brand. In today's climate, this authenticity piece is more important than ever. Instead of just pushing a product for a quick buck, ensure your message is clear and that the influencer you work with believes in your brand too! Seth Godin put it perfectly when he said "People do not buy goods and services. They buy relations, stories, and magic."
Who has used influencers and it has worked out well for them?
If we haven't influenced you yet with our tips, let real-life examples convince you otherwise. We have listed some great examples where using this tactic has benefited businesses and brands big and small via an increase in engagement, brand awareness and return on investment.
Slick Stick: Australian-based company-owned and grown by entrepreneurial Mia Plecic has gained great exposure and growth through their early adoption of TikTok. Mia, the face of Slick Stick, became her brand's first influencer by creating some fun content on her TikTok account. In an interview with the Surf Coast Times, Mia stated "It all started with one video of my dog in a Tesla which got nine million views and my following overnight went from zero to about 10,000 and I thought 'this is interesting." Slick Stick is now stocked in over 400+ pharmacies and continues to invest in influencer marketing by aligning with key influencers including Sophie Cachia and Jamie Reilly.
Bondi Sands: The Melbourne-born cosmetic and tanning company founded in 2012 is no stranger to influencer partnerships. In fact, if you scroll through their Instagram grid, a majority of their posts are driven by influencers. Bondi Sands made a splash in 2018 after they paid Kylie Jenner $270K for one Instagram post which gained 5.5 Million likes. Now, this might seem like a HUGE investment for ONE post, but this risk paid off big time for Bondi Sands as part of their strategic plan to gain global exposure, and it makes sense to partner with someone who is practically a Kardashian! The team at Bondi Sands recently shared with Afterpay that they will continue to invest 85 percent of their media budget on social media.
Life Loves and Liz: Working with influencers doesn't always have to involve large-scale followers and million-dollar budgets. Life Loves Liz is a micro-influencer based on the Mornington Peninsula who works to support small and local businesses. Some of the local businesses that have successfully partnered with Liz include A-Beauty, Eco & Basics, and Pearlii App. As we have stated before the quantity of followers an influencer has is not always a true identifier of success. Liz has been a popular partner for brands because she maintains a true sense of authenticity, engages
Have we influenced you with this blog?
As we're sure you have seen while reading this blog, we're very invested in influencer marketing as a key tactic when putting a marketing plan together. The number of positives for an investment in a well-thought-out influencer partnership almost always outweighs the negatives. Before going ahead and locking in a partnership we recommend you always do your research to ensure you are partnering with someone honest, reliable, and genuinely invested in your brand In addition, always ensure both you and the influencer you partner with follows the right protocols to convey that the content they are generating is an #ad or a paid partnership. Happy scrolling and of course reach out if you would like some support putting this strategy together!