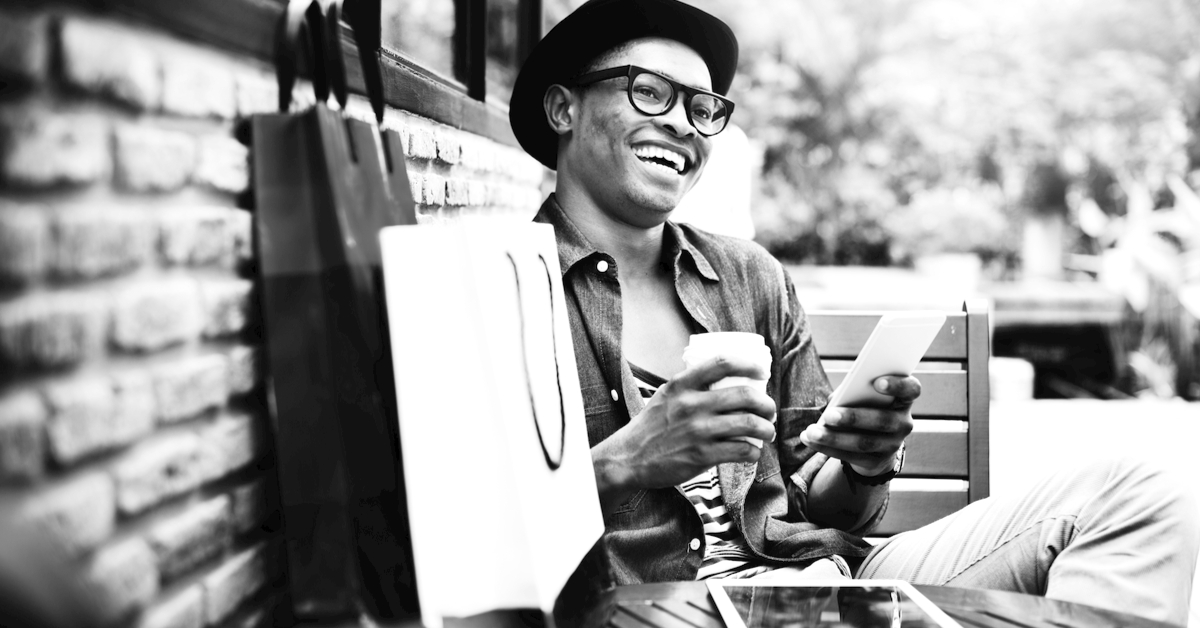 You would have seen that we've been talking a lot about campaigns lately. Hopefully by now, you've gotten yourself familiar with what a campaign is (if not, head to this blog). So, we thought the next logical step would be to run through a range of different types of campaigns. By doing this, we hope to empower you to consider the various campaign types and select one that aligns best with the goals for your business. In this blog series, we will focus on a range of campaigns, starting off with customer acquisition campaigns.
Customer Acquisition Campaigns
Let's kick off with customer acquisition campaigns. HubSpot describes Customer Acquisition as "…the process of onboarding new customers or clients to your business. Customer acquisition professionals use specific techniques to get potential customers to take action. The goal of this process is to create a…strategy to acquire new customers and grow…the business."  Essentially, the aim is to run a campaign that will help you acquire new customers. It may sound simple but getting someone to purchase your product or invest in your brand is a little more complicated. You need to consider the desired audience you would like to acquire and the ideal method to get their attention. This audience can be identified if you create an avatar, so they become more real and tangible to you. To provide you with a deeper understanding of this, we have broken down different acquisition campaigns for you below.
Public Relations (PR) Campaign:
Running a PR campaign aims to gain positive attention from the media and allow your business to connect with your target audience. If a PR Campaign is executed well, it can allow for elevated brand exposure and pique the interest of a wide range of audiences. In the instance of a PR campaign, the reason it's beneficial to reach a wide range of people, versus your primary target audience, is this allows you to speak to a breadth of audience prospects. There is potentially an untapped market you are currently not speaking to that could be converted as an ongoing customer. A PR campaign allows you to generate noise and hype and gain attention from more people.
A well-known example of a PR Campaign was executed by the fast-food chain Nando's in 2014. Nando's borrowed the notorious Queensland landmark The Big Mango, with support from Bowen's Tourism board. The mango disappeared overnight and left the public scratching their heads for 24 hours before Nando's took responsibility for the disappearance with a video reveal. The mango then made its way around Australia, popping up in popular locations such as Melbourne's CBD. Eventually, the message behind this stunt was clear. Nando's revealed: "Known for its addictive flame-grilled PERi-PERi chicken, Nando's is launching Mango and Lime to cater for people who don't always want hot and spicy."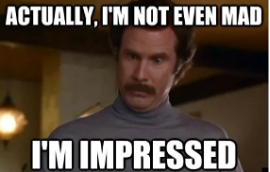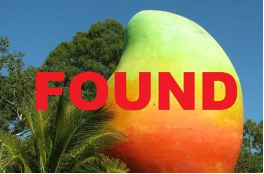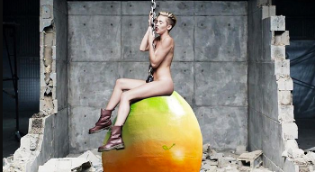 The outcome of this PR campaign was a mixed bag as some members of the public took to social media to express their disdain for the concept due to it appearing as a distasteful approach to gaining publicity.  However, a PR campaign won't always win everyone over on such a large scale. Nando's were happy with the outcome with a suite of global media coverage by reaching over 50 countries. The campaign aimed to gain widespread publicity and awareness around the new mango flavoured chicken on offer.  This stunt achieved a sleuth of mango themed memes, and they saw a positive response from much of the public, with their themed hashtag #Mangogate becoming the #1 trending topic on Twitter in Aus.
In the instance of a PR Campaign, you don't always have to steal oversized fruit (unless you want to and have the permits!) Keep in mind that you will need to put a lot of time and potentially funds into this type of activity. It isn't always guaranteed that your campaign will receive the desired outcome, too, so be sure to carefully plan and prepare for a range of results.  To prepare for a range of results, set yourself key goals that you would like to achieve out of the campaign such as gained % of reach, and achieving a certain amount of media coverage.
Product Launch Campaign:
A product launch campaign can be described as a "coordinated effort of bringing a product to market and announcing it to the world" with the intent of your target audience investing in this new product. A product launch campaign can include a wide range of marketing activities, including digital advertising, organic content and activations.
Lenovo invested in a unique product launch campaign through a large-scale activation. This involved the release of their Lenovo Yoga Tablet. To promote the launch of this product, Lenovo hosted a suite of yoga-themed activities across Sydney and Melbourne. This included a custom Lenovo Yoga Studio that popped up in Sydney, encouraging people to engage with the brand via a Yoga Challenge. Those who participated went in the running to win a new Lenovo tablet for themselves. To participate in the competition, entrants needed to download the Lenovo Yoga Challenge App and participate in a range of guided yoga moves based on the new tablet. Marketing news platform, Campaign Brief reported that, "Once the customer had reached the correct pose and aligned the screen with their face, they could enter the competition by sending in a snapshot. The app also superimposed consumers' faces onto extreme contortionist yoga poses while they are in the Lenovo Yoga Studio, enabling them to share 'their moves' via social networks."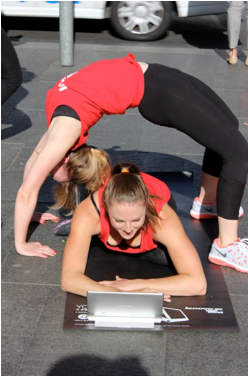 Image source: Campaign Brief
The outcome of this campaign was a success for Lenovo. This was reflected in their reported sales results and overall orders acquired, with Lenovo reporting they achieved "a record high of 3.4 million shipments, up over 300 per cent year-over-year. Tablet strength was driven by the launch of the Yoga Tablet, the world's first multimode tablet."
When it comes to a product launch campaign, it is essential to keep your product and goal in mind. This means you can get creative and think outside of the box, but don't lose sight of your campaign's reason for being. Lenovo managed this very well with an innovative campaign approach with a combination of a digital, social and experiential approach. However, they kept their new product at the core of their marketing efforts to ensure that the primary messaging and focus returned to the new Yoga Tablet to generate awareness and increase sales. 
Influencer Marketing Campaign:
Influencer marketing is a term you probably hear a lot these days. It's an activity that more businesses are investing in to help support their brand, generate awareness, and build up their content library. Social media management platform Sprout Social describes it as, "A type of social media marketing that uses endorsements and product mentions from influencers–individuals who have a dedicated social following and are viewed as experts within their niche." When you're considering what types of campaigns generate awareness and reach, this can be an ideal option for you to invest in.
A brand that invested in an effective influencer marketing campaign was Heinz. In 2021 Heinz launched a new range of vegetarian snacks, including Broccoli Fries and Cauliflower Fries. To promote this new range and increase customer awareness, they partnered with a range of well-known Australian influencers within their primary target market – Mums! These partnerships included branded content created by trusted Mummy influencers, including Rebecca Little, Jodie from a.handful.of.love and  Kim from snowflakespalmtreesandpretzels.
According to news platform Inside FMCG Heinz Chief Marketing Officer Shane Kent has said "this new product launch marks the brand's first venture into frozen snacking." So, the launch and campaign is relatively fresh, meaning the jury is still out on the success of the campaign. However, these influencers have seen a wide range of support via comments and likes on their dedicated Heinz posts.
Now we have taken you through a range of customer acquisition campaigns, including some fun examples for inspo, we hope you feel prepared to start thinking about your own campaigns. We won't just leave this conversation here, stay tuned for our next campaign blog which will walk you through conversion campaigns. So, get acquiring and we will touch base with you on conversion soon!