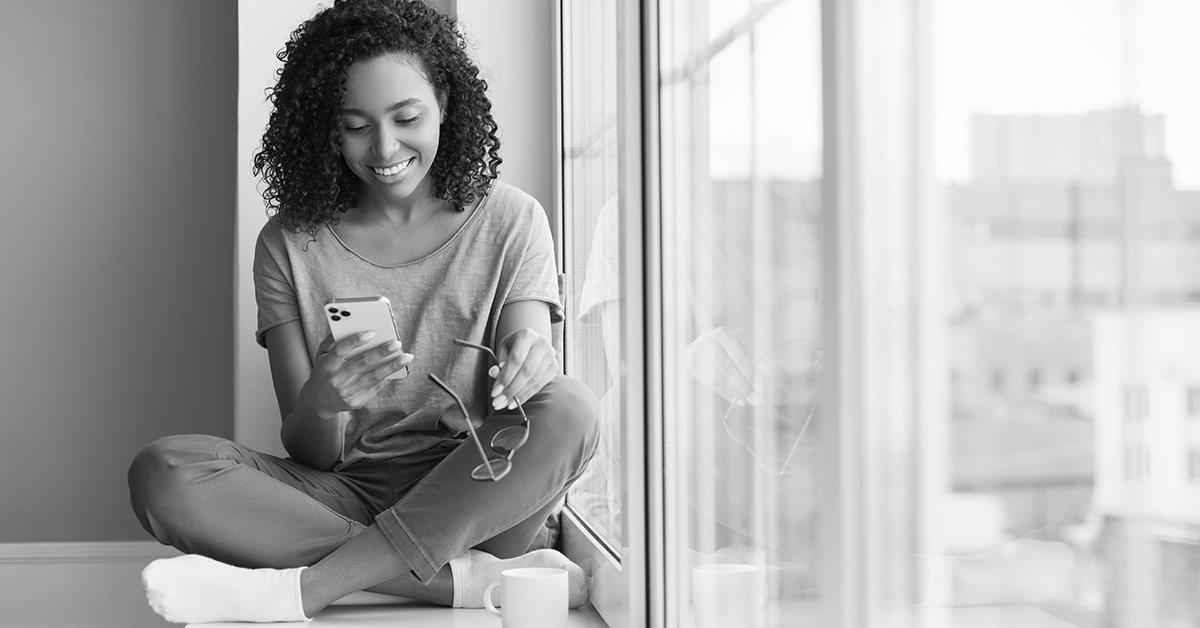 If you're looking at your Instagram insights right now and feel like you're not seeing the same results as you used to, don't fret! Humans can be very fickle about a lot of things, and what we see on our Insta grid is no exception. Giving your engagement, reach or impressions (and more) a boost may be much easier than you think. In this blog, we will give you some quick tips and tricks to implement today to give your Instagram a glow up!
It's all in the bio
Let start from the top! Have you updated your bio yet? If not, this is the perfect place to start. In case you don't know, your Instagram bio is the "150 character description under your username on your Instagram profile page."  Think of your bio as a mini elevator pitch, when someone reads it this will give them an idea of who you are.
So, what makes a 'good' bio? This can be a combination of a few things including:
What service, product or benefit do you offer?

Expand on this in your bio. Are you a beauty therapist who specialises in lashes? If so let your audience know!

What is your location?

If you are a venue such as a café, you always want to ensure people know where you are based. It also gives you more credibility as you appear to be a 'real' business.

Inject personality!

Give your audience a little taste of who you are and what your style is. This will add a personal touch to your brand and will encourage people to keep on scrolling. It also can't hurt to add an emoji as they use less space and add a bit of flair to your bio.
As of February 2021, there were over 10 million Australian users on Instagram. This means there is a lot of people you can be talking to and having a catchy and searchable bio is a key way to reach them!
What is your style?
Up until now, you may have been posting photos and tiles whenever the mood struck you. This is a good way to get content out and ensure you are being timely, however, what can happen to your grid over time is it doesn't have a consistent style or theme.
When someone lands on your page for the first time, after they have read your bangin' bio (see what I did there?) they will scroll through your grid to see what else you have to offer. First impressions count, so you want to make sure yours is a good one!
Instagram marketing platform and content scheduler Later put it perfectly by saying "…we're seeing so many brands invest in their branding and visual storytelling on Instagram — it's one of the best ways to build a large and engaged following." So, what story do you want to tell? Here are some easy tips to help you style your grid to ensure you're staying true to your brand!
Pick a concise colour palette and thread that through your posts.
Throw a filter on it! Being authentic is super important on Insta right now, however, using a filter occasionally to add a creative flair is a visual treat.
Speak to your audience and give them a reason to WANT to be there! It can be hard sometimes to focus less on selling your product or brand but building a community of engaged people is the best way to then convert them into returning customers!
If you aren't too sure where to start, Canva is always a great tool that gives you countless styles, filters and colours to choose from. Get creating and give your Instagram a glow up.
Hashtag for success
Did you know that the average Instagram post contains as many as 10.7 hashtags? That may sound like a lot, but you can include up to 30 hashtags per post, so there is plenty of room!
There are quite a few benefits to using hashtags including categorising your posts, expanding your reach, increasing engagement, and supporting your overall brand image. If you're not sure where to start, some easy ways to begin hash-tagging include:
Use timely hashtags if you are posting about a specific day or event for example #InternationalFriendshipDay
Give your brand your own hashtag this will allow you to categorise your content into one hashtag
Make sure your hashtags are short and punchy, don't make them too long such as #iliketoputhashtagsinmypostsformorereachandengagement
If you're still not sure where to start, you can research the top trending hashtags and use this as your guide and base. Always make sure your hashtags are relevant to your posts and your brand though!
Schedule to save you time
When it comes to the content you are posting on Instagram, it is important to consider when you are posting and how often.  You don't want to bombard your audience with a bunch of posts in one day, plus this won't benefit your overall engagement and reach either!
Instagram's Chief Adam Mosseri suggested that 2 posts per week and 2 stories per day is the 'sweet spot' when it comes to building your follower base on Instagram. We know this may sound like a lot and we know you're already busy enough, so here are some easy ways you can schedule your content without having to manually post every day!
Later is a popular Instagram scheduler that allows you to plan all your content in advance. It also offers you some amazing insights including hashtag trends!
Hootsuite is a social media manager that allows you to select from a range of social media packages including scheduling content.
Facebook has a creator studio available which allows you to schedule all of your content permitting your Instagram account is connected to Facebook.
Once you have this down pat it will be easier for you to plan your content in batches, saving you a ton of time in the long run. Just remember to check your insights on Insta regularly so you are posting content at times when your audience is most active.
Let's get glowing!
Now we have given you the easy steps on how to glow up your Instagram profile, the tools are in your hands to get working! As we said earlier, start at the top and begin with your bio. This way you can slowly work your way down the profile and hopefully, you won't feel too overwhelmed. If you do, always remember that we are here to support and guide you. Shoot us a DM or email whenever you need, and we can help to give your Instagram a glow up.