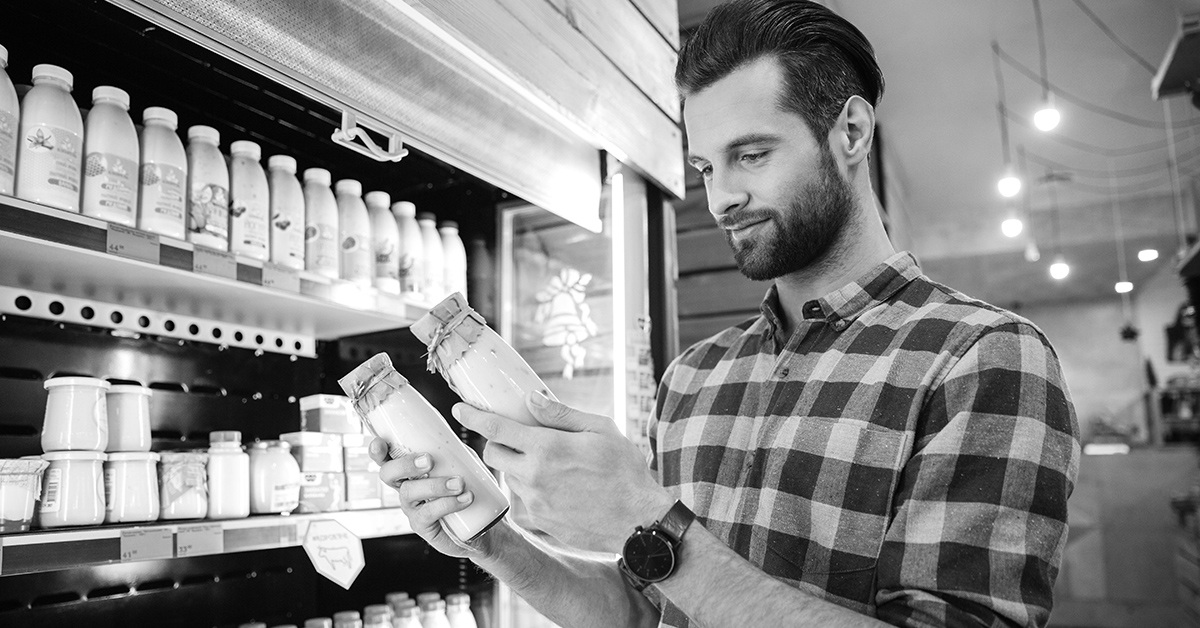 Are you starting a new business? Or perhaps your current business is going through a rebrand? Congratulations! – you've got an exciting time ahead (by the way, we know a great creative comms agency that can help you out!). When it comes to identifying your point of difference, it's so important to consider this wisely as your point of difference is what will help you to stand out from the crowd.
If you need help understanding what makes you unique and how to best communicate this with your audience, read on!
What do we mean when we say 'point of difference'? 
As touched on above, your point of difference is essentially that – what makes you different. It is the key driving factor that encourages shoppers to choose YOU over anyone else, as well as something that encourages them to return.
Keynote speaker Keith Abraham put it beautifully, "if your customer cannot differentiate between you and competitor, they will make a choice based on price and not value." In other words, if you aren't communicating your point of difference to discern you from your competition, your potential customer is always going to look for price instead. You may have a strong difference over your competitors, but if it isn't abundantly clear, you can't count on your customers digging too deep for it!
Understanding what makes you unique
Now we know what a point of difference is and why it's so important, it's time to find out how to identify yours and the factors you need to take into consideration when communicating this.
Choose your audience/find your niche
One of the very first things you need to decide on when you start a business is who your target audience is. We want to stress one very important point – there is no such thing as the general public when it comes to defining your target audience. Repeat after us – "There is no such thing as the general public!" While you might feel like the audience you are trying to reach fits everyone, not choosing an audience niche will make it harder to market to future customers.
Before you decide on your business strengths, take some time to research your audience and their wants and needs. What might your typical or ideal customer look like? If this question stumps you a little, download our customer avatar worksheet, complete with prompts and a step-by-step guide to help you define your ideal audience. This will help you figure out who your target market is. There may be multiple different target groups that you discover when putting together customer avatars. For example, if you were opening up a rehabilitation centre, you might have different customers that you are targeting. From an elderly audience who are recovering from things like hip reconstructions to younger teenagers recovering from sports injuries, these are two different target groups you will need to take into account when identifying your difference, including how your service benefits each of them.
Once you've nutted out who your target audience is, it's time to move on to the next step.  Identifying your business strengths.
Once you've identified what niche your audience sits in, it's time to turn the spotlight on you as a business and boost your ego!
Sit down and write out with a pen and paper (yes, they still exist!) the answers to these questions:
What is it as a business that we do well?
What is it as a business that we are the best at?
What makes us stand out from xx? (Where xx is one of your competitors)
If I was a customer and looking at my business from the outside, what would entice me to buy or invest?
What experience do we have that puts us ahead of the competition?
What are our values as a business?
How wide is our range or service offering?
What will your customer service look like?
Are your products/services environmentally friendly options?
Do you have exclusive selling rights to what you are offering?
Do you have any well-known clients that can endorse your product or service?
Answering some or all of these questions can help you identify your strengths as a business and in turn, can help you pinpoint where your brand will be placed in the market. Once you've figured this out, it's time to decide on the next point – cost.
Choosing the lowest price isn't always the best move. It is important to understand that price is something that buyers keep in mind when shopping around, however, marketing your product or service too cheap can potentially plant seeds of doubt in the customer's mind around the perceived quality of the product or service on offer.
While cheap products are a way to attract traffic to your site, it doesn't always mean they will always convert. On the other end of the spectrum, you may advertise a cheaper price and people take you up on it, which runs you at the risk of not making or even losing money.
Identify your strengths as a business and do some market research into what others are paying for a similar product or service, including what your competitors are marketing.
Overall, identifying and clearly communicating your point of difference will enable you to establish your brand positioning within the market. People want to know why they should choose you as opposed to one of your competitors. By clearly communicating what makes you unique and how you're different, you're already staking taking steps to stand out from your peers.
Need a hand on how to position your brand, or just want to chat? Get in contact with the team today.