BRANDING BOOTCAMP DAY FIVE
A memorable brand is…

trustworthy
BRANDING BOOTCAMP DAY FIVE
A memorable brand is…

trustworthy
Welcome to day 5 of our Branding Bootcamp!
Today we will be discussing the importance of having a trustworthy brand.
Building trust with your audience can be highly beneficial for many reasons. Not only does it have the potential to welcome brand loyalty, but it also brings a sense of dedication and reliability. Creating trust should be high on your priority list if you are looking to grow your online presence.
There are many simple ways to humanise your brand to become more approachable, more relatable, and most importantly, more trustworthy. Let's take a closer look!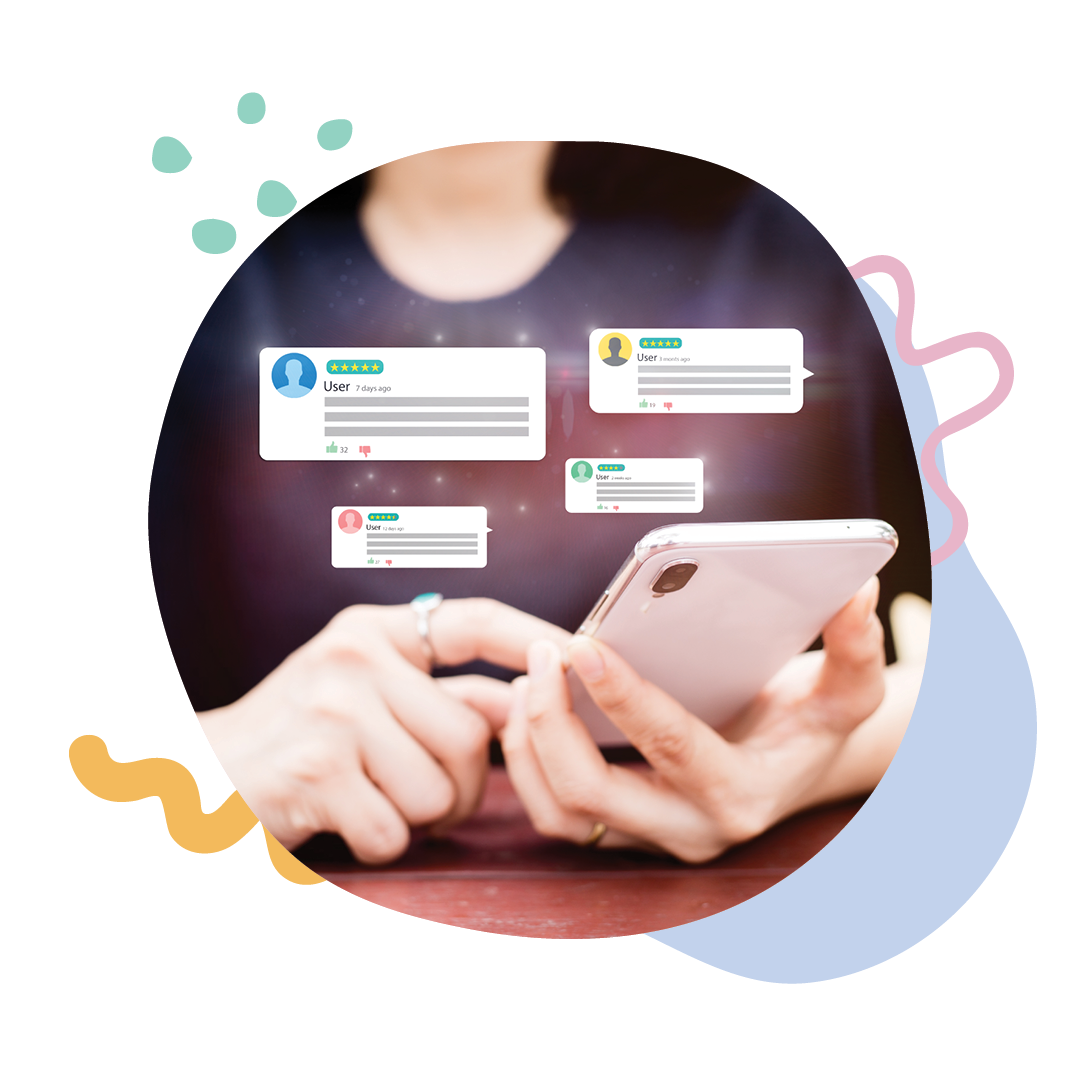 Firstly, being willing to be open and transparent with your audience is a key to gaining trust.
No, this doesn't mean you have to share every detail about your business online, however, sharing some behind the scenes content can go a long way.
For example, a small business owner, Elly who owns Swim By Elly, shows BTS content of packing orders, designing her swimwear and even her gratitude for orders.
You might wonder, what benefit does this have?
Sharing behind the scenes content creates intimacy with your audience. As your audience learns more about your brand, the more intrigued they will become. Your aim should be to keep your audience up to date with brand news and changes. As your audience becomes increasingly involved, they will celebrate your wins with you.
View this post on Instagram
Every business starts somewhere, so don't be afraid to dig into the archives to show your audience where you started. Sharing milestones wins, and setbacks enable your brand to be relatable. Doing so can position your audience to appreciate how far you've come and what you've achieved.
If you are excited about something, include your audience in your excitement! New arrivals? Share them. New staff member? Introduce them. Reached a sales goal? Talk about it. All of which builds trust with your audience as you are willing, to be honest, real, and open.
Think about it, would you trust a business you know nothing about? Authenticity is a very attractive business feature in the mind of a consumer, so keep it real. Businesses face hardships, so it's okay to talk about them, and not hide them away. To learn more about the types of behind-the-scenes content we share here at Oraco, visit our Instagram page here.
Welcome
feedback
Asking for feedback can be daunting at first, however, if you believe in your product or service (as you should) think of feedback as a chance to grow and reach a wider audience.
Google reviews are a simple way to start. Asking consumers to share their feedback and thoughts allows you to share reviews that align with your values and goals.
Sharing reviews also allows for transparency, which further increases brand trust.  Not every brand is perfect, so don't let a bad review get you down. Instead of hiding the review and getting upset about it, take it as an opportunity to thank the reviewer for their feedback and take it as a learning curve. In the eye of the consumer, seeing polite, professional responses to reviews is far better than seeing an ignored review or a poor response. Again, realness creates trust!
We asked Jordan Morieson, General Manager at Inovayt, how they build trust through brand consistency, colour choice, tone of voice and reputation.
Adding a face (or faces) to your name is important if you are aiming to increase brand trust. Building relationships with your audience can equate to more connection and loyalty. Let's dive into the benefits of humanising your brand.
Tell your story
As mentioned earlier, telling your story is a great place to start. The good and the bad should be involved in the telling of your history. Share how each stage of your growth has established the values you have now and how your priorities have shifted and evolved as you have. Don't be afraid to share a joke or two when reflecting as well.
Engage
Building relationships and engaging with your audience can be simple and very rewarding for your brand. Interacting with your followers should involve getting to know your followers and creating connections. This can be as simple as replying to their comments or thanking them for their support. Talk to your consumers as you would with your friends! More connection equals more trust, so the more, the better!
Showcase your team
Humanise with humans! Sharing your team online creates familiarity for your audience. For example, if you own a café, sharing a snap of your barista at the machine can remind consumers "hey, that is a barista that served me today!". Simple posts like this can leave an impression on your audience, so don't think they go unnoticed. As your audience learns more about each team member, their trust in your brand overall will naturally increase.
Share video content
Don't shy away from video content. Video content is the closest you can get to having a real-life conversation with your audience online. Video content has been proven to be the most effective in capturing and retaining attention, so make the most of it.
Download our frequently asked questions template to help you build trust with your audience.
A trustworthy brand is a real and transparent brand. A brand that is open and honest. So, to gain trust, remember to share with your audience like you would with a friend, celebrates wins, laugh at silly mistakes, and enjoy a joke with your audience. The more you connect with your audience, the more loyal they'll become and the faster the recommendations and new business will flow in.
Stay tuned tomorrow for the final instalment of our Branding Bootcamp!
For updates, opinions and news.