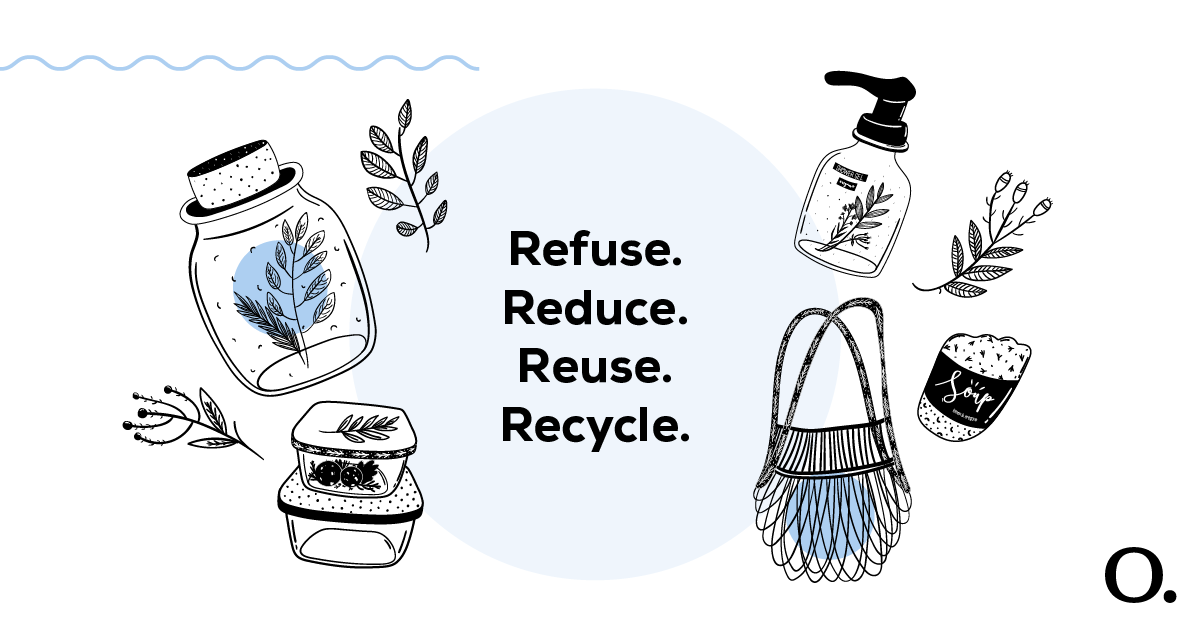 The climate change discussion is a hot topic and we can all feel a little helpless when reflecting on this huge global issue. But what we can do is make small changes in our day to day that will have a positive impact on our environment.
We spend at least 8 hours a day at work and so if everyone does their bit and makes a concerted effort to be more sustainable in the workplace as well as at home we will start to see the difference.
Fact: Did you know that there's between 15 and 51 trillion particles of plastic that float on the surface of our oceans? And it only represents 1% of the plastic waste estimated to flow into oceans from the land every year.
Here are some ways you can influence more environmentally friendly practices at work.
Reduce, reuse, recycle
Reduce: You can reduce your energy consumption by unplugging your laptop charger when you don't need it or lowering your screen luminosity to save power. Become paper free by not printing as many documents and proofing work on the computer.
Reuse: Think of clever ways you can upcycle or reuse things around the office, used candle jars can become pen holders, boxes from delivered packages can become drawer organisers or maybe start a book swap syndicate in the office for everyone to bring in used books to share.
Recycle: To optimise waste in the office, request to have all the possible recycle bin options:
Paper recycling
Green waste & compost
Plastic recycling
Soft plastics
General waste – this should be the smallest bin!
BYO everything
Don't just bring a bottle…. Bring your coffee cup, your lunchbox, your cutlery, your food wraps and produce bags.
There are so many alternative options for single use plastic and these are some of our favs:
Ride or walk to work
It's a win win-type situation. Riding or walking is good for your health (mental and physical) and it's also great for the environment. Since 1990, transport-related greenhouse gas pollution levels have increased by 62.9% which obviously has a massive impact on the environment.
If you can, trade your car for your feet and enjoy a nice walk or ride to work even if its not the entire journey, think about being in your car less and parking further away from the office to get those steps in!
Whether it's at home or at work, everyone has the ability to help the planet by changing our lifestyle and considering our environmental footprint. Every little helps!
What are your favourite sustainable tricks? Let us know on Instagram @OracoAgency