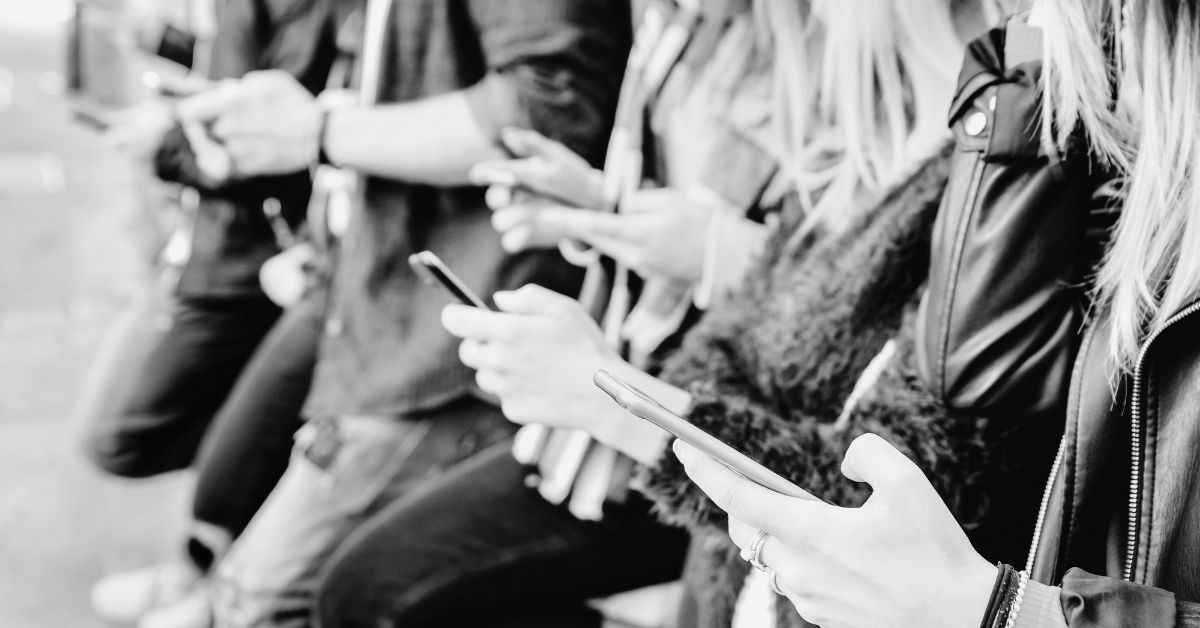 If you're anything like us, you are probably subscribed to endless newsletters or have plenty of tabs open that you check regularly for industry updates. Again, if you're like us, you'll probably bounce from tab to tab until you see a piece of scroll-stopping content that freezes you in your tracks. Maybe it's an attention-grabbing headline, an eye-catching image or a hilarious video.
This quarter, we took to the Oraco team to see what content caught their attention and why.
Leanne – Co-Founder/Creative Director
With AI exploding onto the scene, our team are hooked on the ways it can be used. Co-Founder and Creative Director Leanne found this article about making art with text-to-image generative AI.
Leanne says, "I like how it discusses how visual art transcends language and how AI relies on text prompts."
Adding to this, she says, "The world has gone wild with AI recently, and I've really enjoyed the discussions around whether it can replace human intelligence. I've enjoyed the discussion around AI in the art and design space. I love that this article discusses how AI relies on text prompts and language, whereas visual creativity exceeds language. Visual artists are visual thinkers, so AI cannot produce art as we do. It cannot think outside of the code, nor does it have a conscience. AI needs to be backed by our human creativity, emotion, and empathy through text prompts, and even then, is it adequately reflecting the artist's vision or capturing the beauty and emotional resonance?"
Read the full article here.
Eloise – Education Development Manager  
This month, Eloise stopped scrolling for an article about the marketing tactics we can learn from Sofia Richie's wedding. We're not sure about you, but when we think about weddings, marketing isn't something that generally springs to mind! Here is what Eloise had to say:
"The world was totally captivated by her wedding, and I enjoyed seeing what we can learn from it – especially the power of TikTok. Sofia's first ever TikTok got close to 9 million views in a matter of days. I loved watching all of Sofia's videos, so seeing such a strong connection with marketing made this very interesting to me."
She concluded by saying, "Reading this article felt as though two of my passions were colliding, my love for fashion and beauty and my love for marketing."
Read the full article here.
Lara – Operations and Account Manager
Recently, the Oraco team tuned into Smart Company's webinar on the Australasian Recycling Label program (ARL). This was a fantastic way for our team to learn and improve our habits both at home and in the office.
Operations and Account Manager Lara said, "Having attended Smart Company's webinar on the Australasian Recycling Label program (ARL), I was inspired to keep trying to do the right thing when it comes to recycling. Sometimes it's hard to know what is recyclable and what is not. Sometimes just 'hoping' something is recyclable is just as bad. Having clear labelling on packaging will provide us with easy-to-understand recycling information when we need it most – at the bin! The program is set up to help guide businesses on the type of labelling appropriate for their packaging. Win, win!"
Lara found not one but two articles related to the ARL that she is keen to use in her own recycling journey. You can find them below.
Read the full article from Planet Ark.
Read the full article from Smart Company.
Maisie – Social Media Coordinator
Circling back to AI, but this time from a social media perspective. Social Media Coordinator (and one of our social media gurus!), Maisie came across an interesting report from ICUC Social about staying human on social media with AI.
"I learned a lot about AI itself as well as the risks involved", Maisie said. "It focused a lot on the human-first approach, which I really liked, and how to help stand out when AI is so prevalent now."
Maisie's favourite quote from the report was, 'Let bots do what bots do best while letting humans do what only they can do.'
She also said, "It touched on the ethics of AI around systemic bias and inappropriate responses and is a great read to learn more about AI and how to make it work instead of fearing it, as it's definitely only going to get bigger and more capable."
Read the full report here.  
Ty – Developer
It's time to dive into the world of tech! Our Developer, Ty, is the one we look to on all things in the tech sector. He came across this article this quarter that grabbed his attention.
"This is a blog that lays out statistics of mobile vs desktop for web usage," he says.
"I think it's extremely informative and cites sources, so it gives you the ability to fact-check anything you might be interested in finding out more about."
Read the full blog here.
Ella – Social Media and Content Creator 
We can always count on Ella to bring some humour to the office – her suggestion was no exception!
"I love this sign created by a cafe which says, 'Come in and try the worst coffee one woman on TripAdvisor had in her life'. It is super eye-catching and kind of like a real-life 'hook' you'd see on social media," Ella said.
"I wouldn't be swayed away from the shop; I'd be more intrigued to try their coffee because they are basically saying, 'We don't agree; try it for yourself.' I think bringing humour and negativity together is pretty clever."
We couldn't agree more.
Read the full LinkedIn post here.
Steph – Art Director/Senior Designer
Steph had a different style of content to throw into the mix – let's head over to TikTok to see what she found.
"Although this is quite a long video for TikTok, I think the way that AY explains typographic hierarchy in this visual way is really engaging and informative. He makes it straightforward so that anyone can learn how hierarchy is used in all aspects of design."
Watch the full TikTok here.
Jessica – Co-Founder/Communications Director
Last but certainly not least was this submission by our Co-Founder and Communications Director.
"I have chosen this one because the idea of the world's two biggest tech supervillains fighting it out makes me laugh," Jessica says.
"I truly find the idea of Musk and Zuckerberg resorting to fisticuffs hilarious, and I think this piece nails why Zuckerberg would consider entertaining such a ludicrous idea. I think it would also be a great way of further elevating conversations and hype around P92."
Read the full article here.
Was there an article or post that caught your eye this quarter? We'd love to hear it! Send us a DM via Instagram or get in touch with the team today.