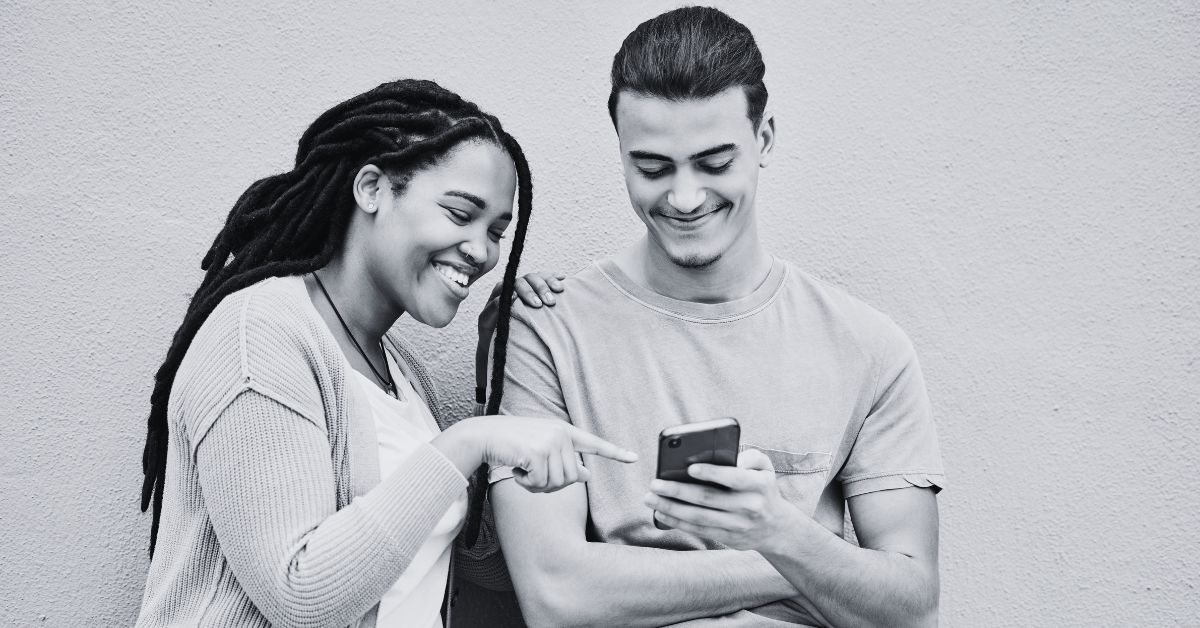 In today's digital age, blog writing is a key tool in any business's tool belt. Not only does it give you a platform to share your ideas, but it also allows you to educate your audience about your product or service offering. One crucial mistake your business can make is not proactively choosing to share your blog posts – essentially, setting and forgetting.
You'll see the word 'dissemination' pop up a lot when we talk about circulating your content, as dissemination is crucial to reach a wider audience, elevate your blogs and make the investment worthwhile. Here are our top tips to share your blog posts.
What is dissemination?
Before we even begin to give you our tips, we should probably clarify what we mean by dissemination! Essentially, dissemination refers to the distribution of information or things containing information, like files and documents.
For example, the role of a communications manager might include disseminating press releases to various outlets.
Why is it important to share your blog posts?
If you don't regularly and proactively share your blog posts, how will people find them? Unfortunately, uploading something online doesn't automatically mean millions of people will see it. In fact, you may have your work cut out for you! Ahrefs reports that there are currently more than 600 million blogs out of 1.9 billion websites worldwide – talk about a little fish in a big sea!
Don't stress – not every blog online will be your direct competitor. We just wanted to give you an example of how popular blogs are. There are several tactics your business can try to aid in blog circulation.
1. Understand your target audience
We've stressed this before, but we'll stress it again – there is no such thing as a 'general' public or stating 'everyone' is your audience. Although your product or offering might seem beneficial to everyone, there are always key groups or demographics specific to your business or industry. For example, a gym or leisure centre benefits various groups – it might almost seem as though it's useful for 'everyone' – but there are unique user groups that make up this (seemingly) general public.
Having customer avatars will help your business to break down your target audiences and plan marketing strategies based on their demographics, pain points and purchase processes.
How does this have anything to do with sharing your blogs, you might ask? The answer is – everything! If your target audience is primarily the older generation, they won't benefit from sharing blogs on sites like Twitter or Instagram in the same way the younger generation would. If you're unsure where your audience gets their information, run a focus group for real-life insight.
Don't have your customer avatars set up yet? Download our free template here.
2. Optimise your blog for search engines
Search engine optimisation (SEO) is vital in driving organic traffic to your blog. You can optimise your blog posts by conducting basic keyword research and strategically placing relevant keywords in your content, meta descriptions, titles, and headings. Some SEO sites we recommend using are:
Focus on creating high-quality, informative, and engaging content that aligns with the search intent of your target audience. Remember, don't fall into the trap of writing copy that sounds 'robotic'. You're not writing for Google – you're writing for humans. Always put them first! It's one thing to write for Google and get your business higher in the rankings, but if your blogs don't engage your audience, you're not capitalising on this traffic.
3. Leverage social media platforms
Social media sites are excellent ways to share your blog posts. Not only are you connecting with your target audience, but you're also offered the opportunity to repurpose your blogs into a social post. Create an enticing caption that hints at what your blog is about, and then include your blog link to the post or in a suitable place on your profile. Don't make it too cryptic, though – it's easy for your audience to lose interest if they can't find something as quickly as possible.
Zero Co did this well with one of their recent blogs. They've added some of the main points from the blog into a social carousel and in the caption they have directed people to their website to read the full article.
View this post on Instagram
While you don't have to have a presence on every social media platform under the sun, choose platforms you know your community are active on. Once you've shared your blog post, be sure to engage with your followers, answering any questions they might have.
Remember, you can share your blog more than once! Just because you've posted it to your social media doesn't mean you never can again. Many of us fall into this mindset because – like the thought of outfit repeating – we believe it's wrong. However, just like how outfit repeating is good for the environment, re-sharing your blog posts is good for your business!
When we talk about re-sharing your blogs, we're referring to your evergreen blogs. Evergreen content is information that remains relevant long after its publication date – like this blog! A newsworthy blog is content relevant to a specific period – something that would look strange if you shared it after a while. For example, this blog we wrote on the Facebook ban saga from 2021.
4. Build up your email subscriber list
Email subscriber lists are another great way to share your blogs directly with interested readers. Encourage visitors to your website to subscribe to your email list by offering valuable content upgrades, newsletters or exclusive offers. When you send your newsletters, have a dedicated section that links to one or two blogs on your website and highlights the key points from that blog. Keep your communication frequent to keep your subscribers engaged!
5. Collaborate with a relevant business or professional
Not to be confused with partnering with an influencer, collaborating with someone on a blog post will allow you to expand your reach. Look for opportunities to write guest blog posts on relevant platforms with a larger following than yours to reach more like-minded people. Providing content for a guest blog gives you a chance to share your expertise.
Larger companies like SmartCompany, Women's Agenda and Mamamia are great places to submit media pitches. Unfortunately, larger companies are often flooded with submissions from others. Try not to lose heart – good things take time!
Alternatively, you can contact a well-known figure in your industry and ask them if they would contribute to your blog. Not only will this bring a fresh perspective, but it will also attract new readers.
6. Utilise influencer marketing
We know we've driven into you the importance of influencer marketing, but have you considered using influencers to help you share your blog posts? Reaching out to an influencer in your niche isn't just for products – it's for content too! Connect with creators that align with your values and are happy to work with you to share your content.
Reach out to influencers with personalised pitches and propose collaborations such as sponsored posts, reviews or giveaways. This could also be general social posts, stories, Reels, or TikToks – don't be afraid to get creative. Influencers are a great way to increase your blog's visibility and attract new readers.
Want to learn more about influencer marketing? Read our blog Influencers: How and Why? Are They Right for Your Biz?
7. Engage in online communities and forums
Never underestimate the power of forums, online communities and Facebook groups! These days, there's a group on Facebook for just about everything. Whether you're in the model train business or specialise in fermentation, joining groups is one of the most effective ways to reach your primary target market. Get involved in as many of these groups as possible and share your blog posts.
Remember to be courteous of the group or forum's rules. Not every group allows posts they believe to be business promotion or 'spam', so ensure you only post content that will engage members rather than annoy them.
8. Repurpose your content
Last but certainly not least, repurposing your content is an excellent way to share your blog posts. If you're writing blogs with over 1,000 words, they will surely be chock-full of information. As humans with short attention spans, sometimes we want this information as quickly as possible. Using information from your blog for social posts, captions, infographics, eDMs, etc., helps you get the most out of what you've written.
Repurposing blogs into smaller chunks can help capture the audience's attention and encourage them to read the entire blog. These bite-sized pieces can also spark conversations and engage your audience.
After writing a blog, it's important to ensure you're sharing your hard work across multiple channels, allowing it to reach its full potential for maximum engagement. If you're curious about how to share your blog posts, would like to collaborate with us on a blog or simply want to find out more, reach out to the Oraco team via email or Instagram DM.